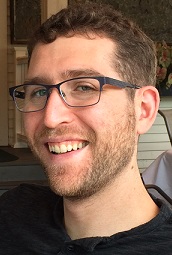 David Muraskin
Food Project Attorney
dmuraskin@publicjustice.net
David Muraskin is a Food Safety & Health Attorney at Public Justice, focusing on Public Justice's efforts to promote sustainable animal farming agriculture and hold factory farms accountable for the negative social and environmental effects of their production methods. Prior to joining Public Justice, he worked on a variety of consumer litigation, first as the Alan Morrison Supreme Court Assistance Project Fellow with Public Citizen and then as an attorney in McKool Smith's whistleblower practice.
He has worked with the United States and numerous States to prosecute first-of-its-kind qui tam litigation and represented clients in cases from state trial courts to the United States Supreme Court concerning constitutional and statutory claims. From 2009-2011, he was a law clerk to Judge James L. Dennis on the United States Court of Appeals for the Fifth Circuit.
David is a 2009 graduate of Stanford Law School, graduating with Distinction. He has a Master's in Forced Migration from Oxford University, St. Antony's College and his B.A. is from the University of Chicago.