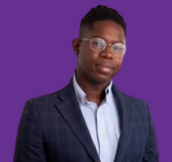 Peter Pieh
External Affairs Project Manager
Peter is the External Affairs Project Manager. Prior to joining Public Justice, Peter was the Economic Justice Specialist with the National Network to End Domestic Violence. At NNEDV Peter managed the regulatory compliance of the Independence Project, a micro lending project aimed at providing financial security for survivors of domestic violence.
Peter also previously worked as a Policy Officer with the World Council of Credit Unions, at WOCCU Peter primarily focused on advocating for financial reform for International credit unions and other non-banking institutions.
Peter earned his M.A. in International Relations and Global Governance from Middlesex University in the United Kingdom, where he also worked for the political consulting firm PB Political Consulting. Peter also earned his B.A. in International Relations from Ohio Wesleyan University.