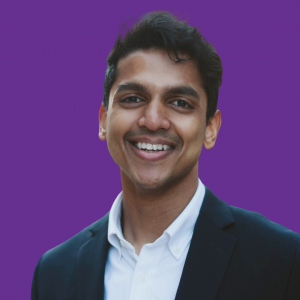 Shariful Khan
Skadden Fellow
Shariful Khan is a Skadden Fellow with the Students' Civil Rights Project. In addition to litigating Title IX and VI cases with the SCRP team, Shariful's fellowship focuses on drawing out the link and overlap between racial harassment and discriminatory discipline in academic environments.
As a law student, Shariful was heavily involved in the Veterans' Legal Services Clinic. In addition to aiding individual veterans in their administrative discharge upgrade and disability benefit hearings, he also represented a class of over a thousand U.S. veterans with less-than-Honorable discharges suing the Air Force for disability discrimination.
Shariful is the co-founder of "Access to Law School," now a clinical offering at Yale, which helps low-income adults from New Haven apply for and get into law school. Before joining Public Justice, Shariful worked at various civil rights and consumer protection organizations, including the New York Legal Assistance Group's Special Litigation Unit, the Department of Justice, and Gupta Wessler.
Shariful received his B.A. from The City College of New York and his J.D. from Yale Law School. After his fellowship, he will clerk for Judge Robert E. Bacharach of the Tenth Circuit Court of Appeals and Judge Jed S. Rakoff of the Southern District of New York.