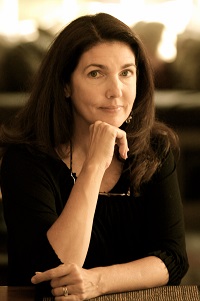 Vivian Connell
Vivian Connell's calling to public interest law came when advising her students in the Voices Activated club on how to pursue grassroots social activism on issues they cared about. A longtime teacher and vocal opponent of the creeping privatization of America's public schools, particularly the system in her home state of North Carolina, she had been teaching her students about public engagement.
"I told my students not to ask themselves why someone isn't doing something. Instead, ask yourself why you aren't doing something," Connell said.
She asked herself the same question, and decided it was up to her to fight to preserve public education and the rights of consumers through the courts.
So, as a 48-year-old third-year law student, Connell first came across the work of Public Justice.
She had become interested in how the law surrounding arbitration could be made fairer, after seeing how for-profit colleges were using forced arbitration clauses in their contracts with students in order to leave them with no recourse to address broken promises.
In researching the topic for an independent study, she came across Paul Bland's blog post on the American Express v. Italian Colors Supreme Court decision. In the opinion of Justice Kagan, that decision was a "betrayal" of the court's previous stances on arbitration. It provided corporations with unprecedented immunity from antitrust claims.
Now, two years later, Connell has become a consumer protection advocate in her own right – online and in the courts – as well as a voice for public schools and campaign finance reform. She has also become one of Public Justice's most fervent and dedicated supporters.
This, despite learning just over a year ago that she had Amyotrophic Lateral Sclerosis, meaning her physical abilities were bound to gradually decline, and that she had few years left to live. Today, rather than retreating from the fights she cares about, Connell has redoubled her efforts to the greatest degree possible.
"I've tried to make as much hay as I could while the opportunities were there. My abilities are winding down but my passion remains. I want to lend my voice and support," she said.
Connell literally lent her voice to two National Education Association ads during the most recent midterm election cycle, and became an even more prominent online voice for protecting "the essential civic institution of public education" against a private takeover that "threatens the nature of American democracy." In her first post on her blog about her illness (finALS), she announced her diagnosis and her plans for her time remaining. It caught the attention of movement leader Diane Ravitch, who wrote that "Vivian is one of those people who are bending the arc of the moral universe."
Connell organized this spring's Public Justice Foundation benefit screening of the documentary R.E.M. by MTV in Carrboro, N.C. The fundraiser, which raised over $5,000 for Public Justice's work, combined her support for public interest litigation with her dedication to music and to R.E.M. in particular (she photographed R.E.M early in their career while working for the University of Georgia's student newspaper – including their first ever benefit concert in 1984, also for a public interest law firm.)
Though the passion remains, Connell has become "much more limited and confined" recently. She thought she'd be able to do more work on behalf of Public Schools First NC, and to keep attending Moral Monday demonstrations, but in recent weeks these haven't been physically possible. But, she can still write, and she's looking forward to doing as much of that as possible.
Another priority for the time she has left, she said, is being a good mom.
"People have said that I'm inspirational, but it's not me," Connell said. "What's inspiring is that we live in a democracy that invites our participation."
Photo by Brianna Brough/Chapel Hill Magazine