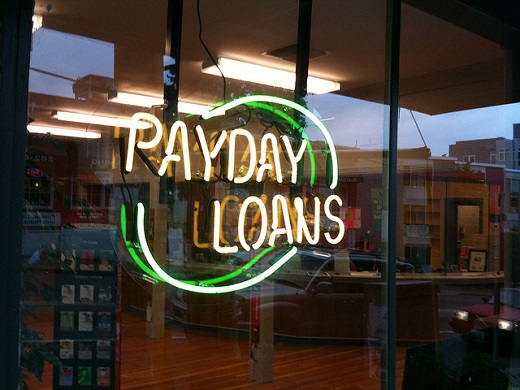 FTC Wins Record Judgment Against Payday Lender Notorious For Hiding Behind Tribal Immunity
By Kyra Taylor
Fellow
On September 30, a federal court in Nevada ordered payday lending mogul Scott Tucker and his affiliated companies to pay $1.3 Billion to the FTC for deceiving consumers about the costs associated with their loans and unlawfully charging them enormous hidden fees. The court found that Tucker himself was deeply involved in the creation and management of a deceptive internet payday lending empire that bilked customers out of huge sums of money and made it virtually impossible for those who took out loans to ever completely repay their debt. The court also found that he should be held personally liable for the record-breaking judgment that garnered headlines across the country. This is the largest judgment the FTC has ever won through litigation.
The court permanently banned Tucker and his affiliates from the consumer lending industry, prohibited them from engaging in deceptive collection practices, and ordered them to submit to various forms of monitoring by the FTC and recordkeeping requirements for up to 20 years.
Consumers everywhere should rejoice about this decision for two reasons: First, the case finally held accountable some of those responsible for one of the longest running deceptive payday lender empires; and second, court documents shed light on how payday lenders have cheated borrowers and Native American tribes alike.
Public Justice has reported on the appalling conduct of Scott Tucker ­in the past. Tucker's entities ran internet payday websites that offered borrowers small, short-term loans burdened with excessive interest rates and hidden fees. The loans' interest rates exceeded state usury laws, which limit the amount of interest that can be charged on particular types of loans. However, to skirt state laws, Tucker approached Native American tribes, so they would appear to have "ownership" of the loan company. Under the wing of Native American tribes, the lending network claimed sovereign immunity from state law (further explained below), and attempted to block any court from enforcing the state usury laws.
Tucker's ability to sometimes skirt legal action and attain massive profits inspired an entire industry. After learning about Tucker's enormous profits and his often successful maneuvers to avoid state laws, others replicated his "tribal sovereignty" model. (One payday lending profiteer, James Carnes, reportedly entered payday lending after being "intrigued" by Tucker. Carnes has since been sued by the CFPB for his deceptive business practices.)
Tucker's lending network "exploited over four and a half million working people throughout the United States who were struggling to pay basic living expenses," according to an indictment for criminal conspiracy filed in the Southern District of New York for an upcoming criminal trial.
Millions more working Americans, however, may be affected by similar loans offered by similarly structured online payday lenders.
Native American tribes are considered sovereign nations with some rights similar to foreign countries, and usually can't be sued under state law. So payday lenders have long used a shell game of complicated corporate affiliations and tribal affiliation to avoid the law. These lenders often hide behind tribal sovereign immunity to prevent courts from ordering them to fully disclose their business practices. As a result, the depths of the deceit and deception used by payday lenders on tribes and consumers is often unclear.
Last year, Public Justice worked on behalf of Americans for Financial Reform to unseal the records in the FTC litigation in order to unearth the inner workings of Tucker's payday lending empire and the sham agreements Tucker negotiated with the tribes. As the court ultimately found, Tucker's supposed relationship with the tribes was a mere "veneer" for his lending operations. The relationships were structured so that tribe entities had no control over the business and were completely dependent on Tucker-controlled entities for capital, staff, equipment, and servicing of the loans. The Miami Tribe of Oklahoma even granted Tucker power of attorney over its accounts, and Tucker had check-signing authority (which he frequently used) for accounts belonging to tribe entities. The tribes, for their part, received relatively few benefits from this arrangement—they received a monthly fee but no share in the profits.
Thanks to Public Justice's work to unseal the records in this case, the public now knows how payday lenders can manipulate tribes to try to shield their lending schemes from the law.
We hope this case will mark the beginning of the legal tide turning against duplicitous payday lenders, and that more consumers will get justice from greedy payday lenders like Tucker who violate the law.