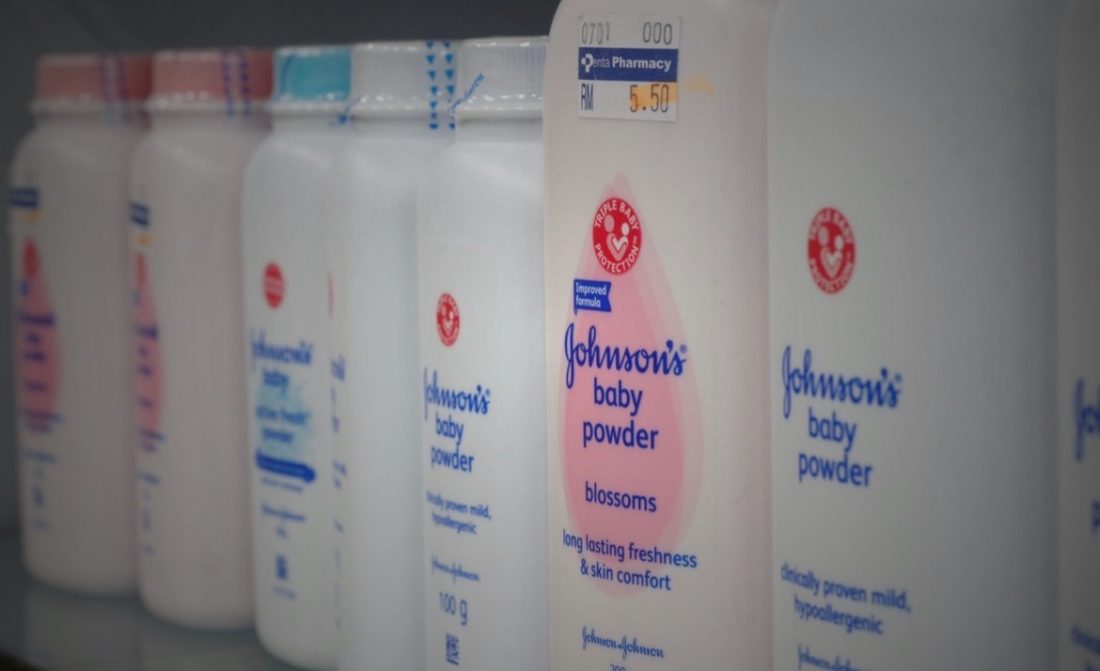 Join Us: Tell Congress No Bankruptcy Bailouts for Wealthy Corporations
Public Justice is proud to support the Nondebtor Release Prohibition Act of 2021 (H.R.4777), which would prevent companies from abusing the bankruptcy system to evade accountability for wrongdoing and cheat consumers who have been harmed by their actions.
Join us and call on your members of Congress to sponsor the legislation and voice their support for this critical bill.
Thousands of Americans have died from ovarian cancer or mesothelioma allegedly caused by pharmaceutical giant Johnson & Johnson's dangerous product. Injury victims and their families argue that for decades, J&J engaged in a lethal pattern of misconduct, covering up testing and research that revealed its talc powders (including baby powder) contained asbestos, a known carcinogen. They allege that the company not only withheld this information from the public but worked to influence scientific research on the products' health effects and the FDA's work to limit the use of asbestos. The product was withdrawn from the U.S. market in May 2020 once these findings came to light through litigation and years of investigative work.
In October of 2021, J&J put its liabilities for talc into a new company, and then the new company filed for Chapter 11 bankruptcy, with a reported net worth of over $420 billion. But unlike normal bankruptcies where all of a party's assets go into the pool to be divided by its creditors, J&J did not put $420 billion into the new company's assets, but only $2 billion.
By filing for bankruptcy, J&J has decided to take advantage of a loophole in a Texas law that it argues allows companies to divide their assets and essentially split in two, so that that one entity keeps all of its  assets while the other entity holds the liability for the harm it caused.  (We at Public Justice believe that J&J's maneuver is illegal under existing law, but there is a huge risk that a court might disagree and let J&J evade nearly all of its liabilities.)  Under J&J's reading of the law, the entity holding its liabilities can file for bankruptcy, leading to J&J's more than 40,000 claims to get thrown into bankruptcy court. If J&J's maneuver is upheld, consumers and sick and dying victims – the majority of which are women of color, the primary targets of J&J's aggressive marketing tactics –  will be left to "fight for scraps of compensation from a relatively small sum of money that the company has allowed for them."
J&J's tactic is designed to let it keep nearly all of its money while making only a tiny proportion available to thousands of sick and dying consumers.
That's why we're asking you to join us and urge Congress to pass the Nondebtor Release Prohibition Act of 2021.
This critical bill would put a stop to bankruptcy schemes like J&J in several ways. First, it would require the dismissal of a bankruptcy if the court determines that the bankruptcy would place most of the liabilities into the bankrupt entity and prevent injured parties from taking the company to court. Second, the bill would allow for an appeal of any order preventing victims from suing a company (and entity that holds the assets of the original wrongdoing company). Finally, the bill would crack down "nondebtor releases," which would allow bad actors in corporations (like executives) to use their companies' bankruptcy to shield themselves.
The injured consumers and their families argue that Johnson & Johnson abused the trust of American consumers when it sold a product they knew contained asbestos. We urge Congress to act and pass this important legislation, which will prevent companies like J&J continuing their cycle of corporate misconduct and evading accountability.
J&J and other wealthy corporations should not be able to cheat the system and receive a bankruptcy bailout when they harm thousands of people.
How can you support passing this important legislation? Call your representative and ask them to be a co-sponsor of the Nondebtor Release Prohibition Act of 2021 if they are not one yet, and thank them if they already are.
Our friends at
Tycko & Zavareei LLP
recently published an op-ed that explains what's at stake in J&J's attempt to abuse the bankruptcy system to evade accountability and break the law.
Read the story here
.
Now is the time to urge your Members of Congress to pass this bill and let them know it's a powerful way to support consumer rights and hold wealthy corporations accountable for defrauding the American public and undermining our justice system.