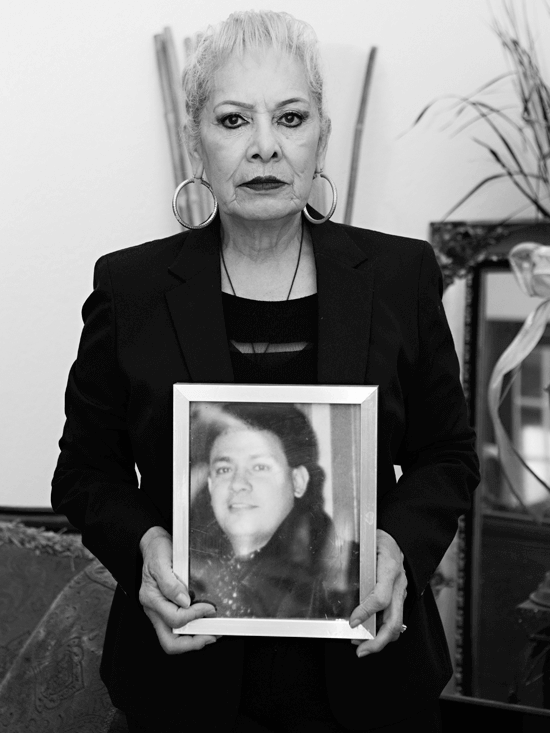 Justice for Rafael: Fighting Inmate Abuse in Texas Jails
Rafael Solis's death ruled a homicide by county coroner
Public Justice is proud to be leading the appellate team representing Maria Escamilla and her grandsons, Esteban and Rafael Solis, Jr., as they demand accountability in the death of her son and their father.
Rafael Solis was taken into custody by Webb County police in 2009. Three days later, Rafael was dead. His death was ruled a homicide by the Webb County coroner, but after nine years, no one has been held accountable for his senseless and unnecessary death.
In an op-ed published today in The Guardian, Ms. Escamilla wrote: "My hope is that the attention that comes with Public Justice's involvement will finally result in justice for Rafael and our family. There is something wrong here in Texas, where non-violent offenders like Rafael, Sandra Bland and others are taken into custody and never come home."
On the fourth day of his detention for a non-violent offense, Solis was handcuffed, shackled, held face down against the floor of his cell, stomped on and beaten, and then asphyxiated. The jailors entrusted with his care claim that Solis was experiencing alcohol withdrawal symptoms, and that they were trying to dress him in order to transport him to the hospital when he died.
The county coroner's autopsy, however, showed that Solis had diaphragm contusions, broken ribs, hemorrhages on his back and chest and numerous bruises and abrasions. When a judge ruled that the seven jailors implicated in Solis's death should stand trial, all seven claimed "qualified immunity," asserting that their actions on the day Solis died were within the scope of their jobs. Those actions, however, remain shrouded in doubt, as the jail's video cameras were not recording that day for reasons that remain unclear.
"Police and jailors are tasked with implementing the law, but they are not above it," said Public Justice executive director Paul Bland. "There is a national scandal taking place in Texas jails, where non-violent offenders are killed while in custody."
"A shackled man died at the hands and feet of his jailors, with boot marks and the imprint of his cell's drain on his body, and yet no one has yet been held responsible. Ms. Escamilla and her grandsons deserve better: They deserve answers, accountability and justice for Rafael."
Read Maria Escamilla's full plea for justice for her son in The Guardian here.
You can help Ms. Escamilla and her family continue to fight for justice. Make a tax-deductible contribution, and we'll put your gift to immediate use as we fight for the family in court, and work alongside them to ensure their story continues to be told.