Justice for Rafael: An Update
by Jennifer Bennett
Budd-Kazan Attorney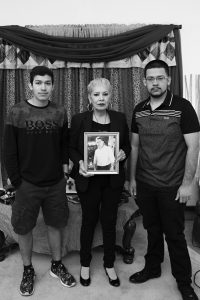 More than 9,500 people have signed Public Justice's Care2 petition, on behalf of the family of Rafael Solis, demanding that the Texas Attorney General investigate the senseless deaths happening in the state's jails.
Today, we're announcing an important update in Rafael's case.
For months, the jailors on whose watch Rafael died have fought to keep the case out of court. Despite an April ruling finding that charges against the jailors should move forward, their lawyers have tried to use every trick in the book to avoid trial. For the past four months, Public Justice has stood with Rafael's family and fought these delay tactics in court.
Last week, we won again.
The court has now cleared the way for a trial to finally begin, more than 7 years after Rafael died while being held in the Webb County jail. Every excuse, tactic and legal argument the jailors' attorneys have used to delay the case have now been rejected. And Rafael's family is closer than ever to getting their day in court.
Make no mistake: Those who were on watch when Rafael died will continue trying to avoid any accountability for what happened. But Public Justice will push back every step of the way. We're proud to represent Rafael's mother, and his two sons, as they fight for justice.
Stay tuned for more updates as we head to court in search of justice for Rafael.