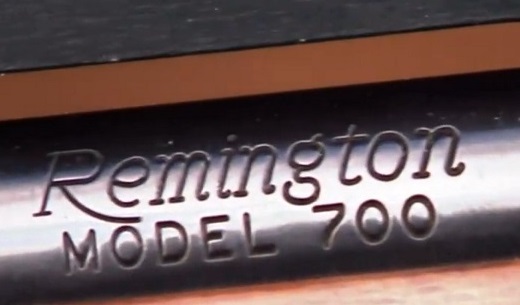 Remington Agrees to Unseal All Documents in Cases over Fatal Defect in America's Most Popular Rifle
Image via CNBC's Remington Under Fire: The Reckoning.
Remington Arms Company – the oldest firearms manufacturer in the country – has known for years that one of its most popular guns has a defect that can cause it to fire without the trigger ever being pulled. In one case, a 9-year-old boy – the son of Montana resident Richard Barber – was killed when his model 700 rifle fired while being unloaded.
For years, what Remington knew and when it knew it about these rifles was shrouded in secrecy. Documents related to the 700 rifle – one of the world's most popular rifles – were under court seal. Today, they are open to the public.
In response to advocacy by Public Justice, Remington has agreed that the documents – which number in the high hundreds of thousands, at least – will no longer be under "protective orders." That means that documents related to numerous cases seeking damages for deaths and injuries caused by Remington rifles firing without a trigger pull can now be seen by the public. This huge win was reached in cooperation with counsel in Pollard v. Remington Arms Company, a national class action lawsuit filed by owners of Remington rifles who are seeking repair or replacement of the guns.
As an investigative report issued by CNBC today reveals, the documents are startling: They show that Remington knew for almost seventy years that these guns were defective and could fire without a trigger pull. Yet Remington systematically denied that fact – and still denies it today – while more people were and are injured and killed. They show, for example, that the rifle's designer alerted Remington to this problem and that Remington's own, secret tests confirmed the rifle could fire when no one pulled the trigger.
CNBC first reported some of the problems with these guns in a 2010 report, "Remington Under Fire."  CNBC reported today that Remington spent over $2 million on a 2010 film to counter the reporting in "Remington Under Fire."
Now, following up on its original report, CNBC is airing a new investigative piece that includes interviews with Barber and Public Justice Chairman Arthur Bryant, who spearheaded the effort to unseal the documents made public today. CNBC's comprehensive report links to some of the more notable documents and provides more in-depth coverage of this important win over court secrecy.
A hearing on the proposed settlement in the Pollard class action over these defective rifles – which Remington has finally agreed to repair or replace, even while insisting they are safe – was originally scheduled for Monday, December 14, but has been cancelled today following CNBC's report. Information on the hearing and on how to file a claim if you own a Remington bolt-action rifle is available here.
All owners of these rifles should file a claim and get their guns repaired or replaced if the settlement is approved. For these rifles, every claim made is a potential life saved.
This story has been updated to reflect the cancellation of the hearing on the proposed settlement in the Pollard case.