Welcoming Public Justice's Newest Class of Board Members
by Tommy Wrenn
Development Program Assistant
Public Justice's Board of Directors is charged with helping to guide the organization's strategic priorities in litigation, advocacy, fundraising, communications, and operations. It is composed largely of litigators from across the United States who serve the public interest through their own innovative and diverse practices. In addition to their role as advisors, Public Justice Board Members regularly work alongside Public Justice attorneys on high-impact lawsuits.
Each year at our summer meeting, Public Justice welcomes new members to the Board of Directors. Here's a little about the newest generation of leaders who joined our Board in July: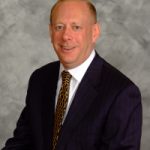 Seth Lesser is a Partner at Klafter Olsen & Lesser LLP in Rye Brook, NY. Lesser primarily represents businesses and individuals in complex contingency fee matters, including as plaintiffs in individual, class and collective actions.  He has been the lead plaintiffs' counsel in cases across the country in the areas of securities claims, consumer fraud, privacy violations, employment law, and breach of duty cases. Lesser is a graduate of Princeton University (A.B.), Oxford University (D.Phil) and Harvard Law School (J.D.), where he was where he was an editor of the Harvard Journal of International Law and of the Harvard Environmental Law Review.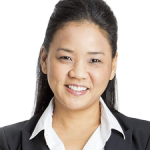 Mimi Liu is an attorney with Motley Rice LLC in the firm's Washington, DC office. Liu's practice focuses on protecting protects public resources and interests through investigations and litigation filed for state attorneys general, governments, and other public entities. Liu studied at Harvard Law School where she served as executive editor of the Human Rights Journal and co-authored the treatise Gender Asylum Law. Following law school, Liu clerked for the Court of Appeals of Alberta and for the Honorable Justice Claire L'Heureux-Dubé of the Supreme Court of Canada.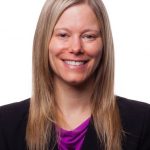 Hadley Matarazzo is a Partner at Faraci Lange in Rochester, NY where she litigates casesinvolving medical device and pharmaceutical liability, consumer protection, toxic torts, medical malpractice, and catastrophic personal injury. Matarazzo oversees the firm's defective drug and medical device and consumer protection practices. Matarazzo graduated from Rutgers School of Law Newark where she was the co-chair of the Public Interest Law Foundation and a Legal Services of New Jersey Fellow.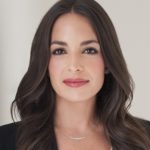 Melissa S. Weiner is a Partner at Halunen Law in Minneapolis, MN where she services as the chair of the complex litigation and class action practice. Weiner's work is squarely focused on combatting consumer deception, particularly in the consumer products arena. Weiner has taken a leadership role in numerous large class actions and multi-district litigations in cases across the country. These include cases challenging tobacco marketing, predatory pricing for low-income consumers, defective construction products, and misleading food and product labels. She received a B.A. from the University of Michigan and a J.D. from the William Mitchell College of Law in St. Paul, Minnesota.
We're excited to welcome these inspiring leaders in the legal profession to Public Justice's board!