Courts too often shield information about products and toxic conditions that put our lives at risk.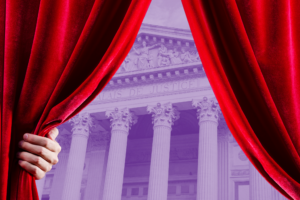 The Public Right to Know Act (SB 1149) brings transparency to the courts.
Authored by Senator Connie M. Leyva and co-sponsored by Public Justice and Consumer Reports, this bill will ensure Californians are able to learn the facts about dangerous public hazards that are discovered during litigation, ensuring that this vital information cannot be secretly concealed or routinely restricted by over-broad court orders or settlements.
Below are resources and more information on the far-reaching impact of court secrecy. If you live in California, or know someone who does, please contact your senator and Governor Gavin Newsom and urge them to support this bill.