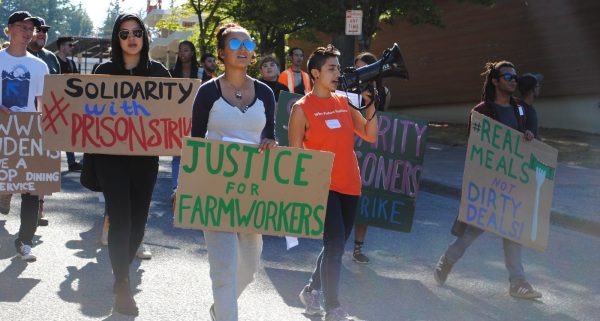 We believe in a food system that supports food producers and communities, provides nutritious food, and protects the environment and our natural resources.
But powerful purchasers are instead supporting corporations that don't care.
Today, the three biggest cafeteria operators in North America—Aramark, Sodexo, and Compass Group—purchase billions of dollars worth of food every year from corporations that harm our communities and consistently put profit before people.
We've joined a coalition of students, farmers, ranchers, fishers, food workers, and advocates to tell the largest food service companies to stop favoring harmful corporations and invest in #RealMeals made by community producers.
Sign the petition to support Campaign for Real Meals to create a more just and sustainable food system.