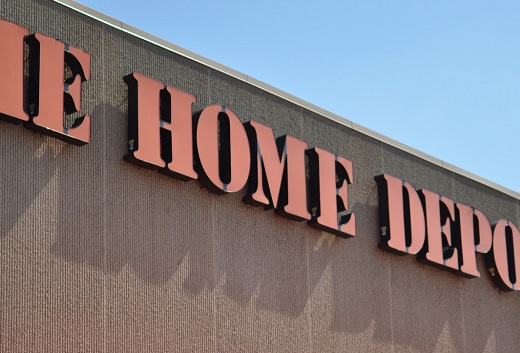 Home Depot Asks Supreme Court to Rewrite the Law of Jurisdiction to Get a Perceived Advantage
Photo by Michael Kappel via Flickr
by Karla Gilbride
Cartwright-Baron Staff Attorney
Consider this: Multiple corporations join together to deceive someone into buying an overpriced product they don't need, and then one of those corporations later sues the consumer in state court to collect a debt related to that overpriced product. Can the consumer fight back by joining with other consumers who were also cheated under that scam to bring counterclaims against all the corporations who deceived him, and keep those class action counterclaims in state court?
That is the question the U.S. Supreme Court will soon consider in Home Depot, U.S.A. v. Jackson, a case involving whether corporations get to choose the court in which their legal battles with consumers will take place. Public Justice is proud to be arguing the case on January 15th on behalf of George Jackson, a consumer who faced just the scenario described above.
This case began when Jackson, a North Carolina resident, was approached outside of his local Home Depot and told that tap water in his neighborhood had tested unsafe and that he might want to get his water tested too. He agreed, and provided a water sample from his home, which later led to a multi-hour sales pitch in his residence, where sales representatives for Carolina Water Systems (who had actually tested his tap water for hardness) – told Jackson it had tested positive for certain dissolved minerals that, they said might cause cancer. (In reality, the minerals found in Jackson's well water are present in most tap water, and are not inherently dangerous.)
The solution, Jackson was told, was a water treatment system that Carolina Water Systems' partner, Home Depot, could install in his home at a cost of $9000. (No matter that the same system was available from other sellers for $1400.) Jackson, however, was told he could get the system for free if he convinced six of his friends and neighbors to purchase the system too. While waiting for these referral bonuses to come through, he could finance the purchase with a Home Depot-branded line of credit from another partner, Citibank.
As it happens, the referral scheme Home Depot and its partners offered Mr. Jackson is illegal under North Carolina law. And the Citibank credit he was given came with a 26% interest rate after the first year, contrary to what the sales representative told him. For these reasons – and because the water treatment system was unnecessary and was sold to him at a 900% markup – Mr. Jackson tried to return the equipment and cancel the transaction, but was not able to do so. So, after making nearly $2000 in payments towards paying off the water system, he stopped paying, and Citibank sued him, sending the local sheriff to serve him with court papers while his neighbors looked on.
Mr. Jackson responded by filing counterclaims in the same court where Citibank had sued him, arguing that the debt was void because the transaction that led to it—his purchase of the water treatment system—was deceptive and violated North Carolina law. He also brought claims against Home Depot and Carolina Water Systems, who engaged in the deceptive sales conduct, and sought to represent a class of other North Carolina residents targeted with the same sales scheme. (It turned out that there were 286 members of the proposed class.)
Mr. Jackson filed his state-court counterclaims against Citibank and Home Depot in August of 2016. For the next two and a half years, Home Depot has been trying to get the claims against it moved into federal court, presumably because it believes it will have a better chance of success there. In the interim, Citibank and Carolina Water Systems have dropped out of the dispute, but Home Depot has continued fighting—over the question of where to fight—and the Supreme Court will now wade into the fray.
Central to the dispute is whether a party like Home Depot who is added to an already-existing case by a defendant is also a "defendant" eligible to remove the case to federal court. The general statute governing removal only allows "the defendant or defendants" to transfer cases from state to federal court. And as we explained in a brief filed in the Supreme Court on behalf of Mr. Jackson, nearly every court to analyze this issue dating back over half a century has said that "the defendant or defendants," for removal purposes, means people sued by the plaintiff, not people added to the case by a defendant.
This doesn't mean that parties faced with counterclaims in state court can never remove. Congress has created statutes that give some counterclaim defendants this right, such as the America Invents Act, passed in 2011 to govern patent disputes. That statute specifically refers to "counterclaim defendants" and says that "any party" can remove an action to federal court. But despite amending the general removal statute the same year it passed the America Invents Act, Congress made no similar change to the general removal law.
Home Depot argues that despite this well-established meaning of the word "defendant," it should still be able to move its dispute with Mr. Jackson to federal court because that dispute is a class action. Congress passed the Class Action Fairness Act (CAFA) in 2005 to ensure that more interstate class actions would be filed in federal rather than state court. But CAFA did not move every class action to federal court, and it said nothing whatsoever about where class action counterclaims filed by a defendant like Mr. Jackson should be litigated. Still, because Home Depot doesn't believe CAFA went far enough in the balance it struck, it wants the Supreme Court to legislate from the bench and move another category of class actions into federal court besides the ones Congress already addressed.
But a problem with Home Depot's approach, beyond the fact that the language of CAFA doesn't support the outcome it wants, is that this is not the sort of interstate class action Congress was concerned about when it passed CAFA. As the American Association for Justice explained in an amicus brief, CAFA included a "local controversy exception" for cases where one of the defendants and most of the class members reside in the state where the case was filed. Since here, 90% of the 286 proposed class members are North Carolina residents and Carolina Water Systems is a North Carolina corporation, this case should have remained in North Carolina state court all along even under CAFA and even if Home Depot is right in its expansive view of who should be considered a "defendant."
And despite warning of a "tsunami" of class action counterclaims that will be filed in state court if this supposed CAFA "loophole" is allowed to remain, Home Depot and its amici could point to only a handful of cases with class counterclaims in the thirteen years since CAFA became law. As the National Consumer Law Center explained in another amicus brief, class action counterclaims are extremely rare, despite the fact that hundreds of thousands of debt collection suits like the one brought against Mr. Jackson are filed each year. And when consumers do bring class counterclaims, they usually arise in situations like this case: where multiple corporations, or a debt collector and its law firm, are allegedly acting together to violate the law, and the consumer must file claims against all of the parties involved in an attempt to vindicate their rights.
But while class action counterclaims are rare, the consequences for non-class actions if Home Depot gets its way in the Supreme Court would be far-reaching. Rewriting the removal statute to include anyone added to a case as a "defendant" would allow all sorts of cases that are commonly handled in state courts to be moved to federal courts instead: from personal injury actions where a defendant seeks coverage from an insurance company in another state, to product liability cases where the corporation who sold the allegedly defective product adds the product's manufacturer as a third-party defendant. Such a radical expansion of federal-court jurisdiction will put even more strain on a federal judiciary that is already facing long backlogs in processing cases; what's more, it would upset the delicate balance, and respect for state autonomy, that the Framers had in mind when they established the federal courts as courts of limited jurisdiction.
We are asking the Supreme Court not to indulge the "extreme contortions of the English language" that adopting Home Depot's position would require. And on behalf of Mr. Jackson, we hope that after fully considering all of the parties' arguments, the Court will agree with us that Home Depot should take its demands for an expanded CAFA to Congress, and allow Mr. Jackson to continue litigating his North Carolina class action in the North Carolina state court where it began—and where it belongs.