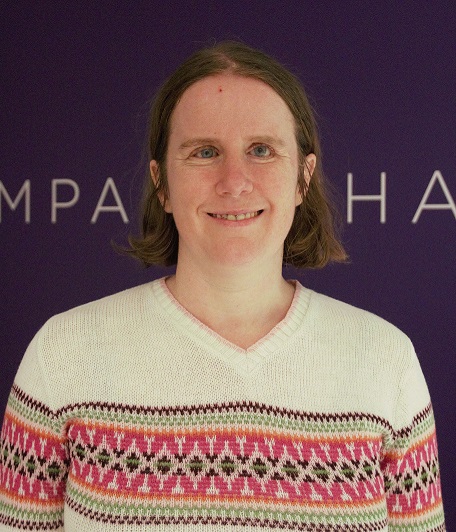 Karla Gilbride
Co-Director, Access to Justice Project
Karla Gilbride served as co-director of the Access to Justice Project before leaving Public Justice in April 2023.
Karla joined Public Justice in October 2014 and became co-director of the Access to Justice Project in 2021. Her work focuses on dismantling structural barriers that make it more difficult for people harmed by corporate or governmental abuse to use the civil courts to seek redress and change those harmful practices. One such structural barrier is the proliferation of arbitration provisions and class action bans that are imposed on consumers and workers in non-negotiable, boilerplate contracts. In May of 2022, she won a significant victory in the fight against forced arbitration as counsel of record for former Taco Bell worker Robyn Morgan in Morgan v. Sundance, in which the U.S. Supreme Court unanimously held that courts cannot craft rules that favor arbitration agreements over other types of contracts.
Karla has also testified before the state legislatures of New York and California on the topic of forced arbitration and has successfully briefed and/or argued arbitration-related appeals before the U.S. Courts of Appeals for the First, Fourth, Eighth, Ninth, Tenth and Eleventh Circuits, as well as state appellate courts in New Jersey and Maryland. These cases involved such issues as whether a rental car company could use the arbitration clause in Orbitz's Terms of Use to terminate a class action against it even though the allegations of the lawsuit had nothing to do with Orbitz, Calderon v. Sixt Rent A Car, LLC, 5 F.4th 1204 (11th Cir. 2021); whether a retail store chain can change the terms of its customer loyalty program at any time without notice and whether it can display those programs terms, including an arbitration clause, on a point-of-sale interface its blind customers could not use independently, National Federation of the Blind v. The Container Store, Inc., 904 F.3d 70 (1st Cir. 2018); and whether a debt buyer can file a collection action in court and then require that a subsequent lawsuit brought to challenge that collection activity take place in arbitration Cain v. Midland Funding, LLC, 156 A.3d 807 (Md. 2017). In each of these cases, the appeals court rejected the corporation's attempt to force the plaintiff into arbitration.
In addition to her arbitration-related work, Karla has pursued appeals in innovative cases seeking legal redress for predatory corporate conduct. She was successful in convincing the Ninth Circuit to reinstate a lawsuit against for-profit companies that partner with jails and prisons to return the cash of people released from incarceration on fee-laden debit cards, so that people who had their money lost to fees can pursue claims under the Electronic Funds Transfer Act and the U.S. Constitution.
Karla has also worked as part of the team that brought some of the first cases in the nation on behalf of front-line workers put at risk by unsafe workplace policies of contracting COVID-19 and spreading it to their families and communities, including a case on behalf of slaughterhouse workers at a Smithfield plant in Missouri and a case on behalf of Amazon warehouse workers and their family members in New York City.
Karla is a member of the bar in New York, California and the District of Columbia, as well as several federal district courts, the US Supreme Court and the Courts of Appeals for the First, Second, Third, Fourth, Sixth, Seventh, Eighth, Ninth, Tenth and Eleventh and D.C. Circuits. She is also a board member for the National Employment Lawyers Association, and a member of the National Association of Consumer Advocates.
Before coming to Public Justice, Karla spent three years as an associate at Mehri & Skalet PLLC, where she worked on wage and hour, and employment discrimination cases, as well as consumer class actions and cases brought under the Fair Housing Act. She previously spent three years at Disability Rights Advocates in Berkeley, Calif., bringing disability discrimination class actions and representing disabled consumers before the California Public Utilities Commission.
Karla graduated with honors from Georgetown Law in 2007 and clerked for Judge Ronald Gould on the U.S. Court of Appeals for the Ninth Circuit. She received her undergraduate degree from Swarthmore College with highest honors in 2002 with a major in linguistics and minor in psychology.
She is an avid baseball fan and fantasy baseball nerd and enjoys hiking, cycling and playing goalball.