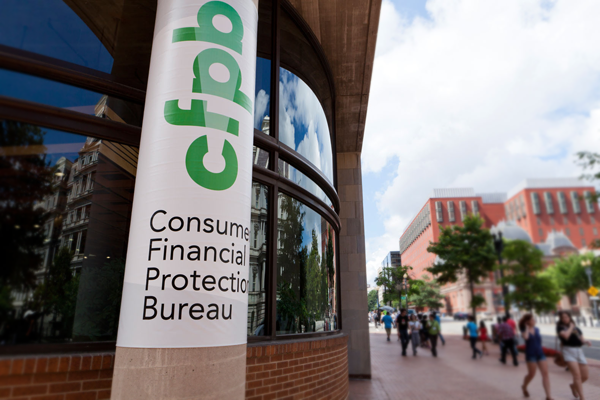 New Rule: Fighting the Fine Print
After years of discussions and debates, the Consumer Financial Protection Bureau (CFPB) is unveiling a major new rule that will prohibit lenders from including forced arbitration clauses with class action bans in their lending contracts. This is a common sense rule that will go a long way in combating some of the financial industry's worst practices.
Exempting the financial industry from the normal legal system has had far-reaching – and terrible – consequences. Predatory lending and dishonest practices have pushed millions of people right into desperation. Far too many Americans have been tricked into taking out loans that were far more expensive than they realized.
But help is finally on the way. The free ride is ending. The CFPB rule will put consumer protection ahead of corporate profits. At long last, the government is pushing back on big business and saying, "enough is enough."
As our executive director, Paul Bland – who is in New Mexico for the CFPB's announcement of the rule – said, "The CFPB's new rule essentially says that the financial industry can no longer rig the system to keep consumers out of court. Class actions are often the only way for consumers who have been wronged to get effective and meaningful justice.  The CFPB rule is badly needed and long overdue.  It is flat out proof that the CFPB is looking out for consumers."
Watch the CFPB hearing below:
Here's everything you need to know about the CFPB's new rule:
In a new blog at HuffingtonPost, Paul explains why the rule is such a big deal and how it will impact consumers. Read – and share – his analysis here.
Then, tune in for the live stream of the CFPB's announcement at 1pm ET today. Just visit the CFPB blog, where the stream will be posted shortly before 1:00.
And finally, learn more about the announcement in this morning's USA Today.
Today, the tables are turning, but make no mistake: Big business will fight back. When the CFPB rule was first proposed, the New York Times reported that "almost immediately, the U.S. Chamber of Commerce galvanized forces to stop the move." The Chamber's budget is $200 million. Our side will need every resource possible to defend and preserve the CFPB's action. If you've ever thought of making a special, one-time (and tax-deductible) gift to Public Justice, now would be the time to do so.
Together, we can keep our courts open, and working, for everyone.