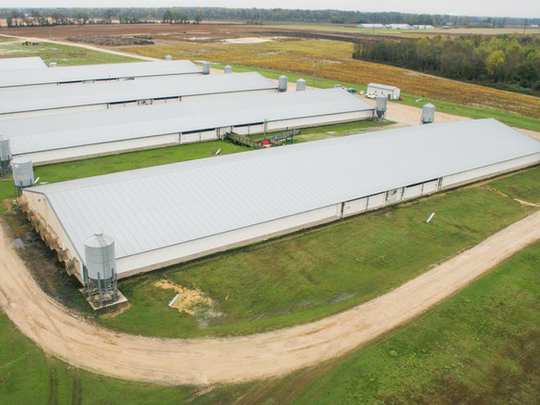 Public Justice Fights Unconstitutional NC "Anti-Sunshine Law"
Imagine your elderly family member, placed in the care of a nursing home, being abused by their caretaker. Imagine your six-month-old child spending the day at a trusted daycare, and being punished by their daycare worker –  who breaks the child's leg. Imagine a major industry in your state knowingly polluting the air you breathe, with no method to hold them accountable.
These are real stories from the state of North Carolina – and under North Carolina's "Anti-Sunshine Law", whistleblowers would be punished for bringing these stories to light.
Today, we and our allies continued our nearly four-year long struggle against this threat to public safety and the First Amendment. We filed a motion for summary judgment asking the Court to enjoin the state from enforcing the "Anti-Sunshine Law" and declare it unconstitutional. This law has the purpose of punishing anyone who investigates the practices of a property owner or employer because in order to bring illegal or dangerous behavior to light.
The law must be declared unlawful because it has "chill[ed] the exercise of" Plaintiffs' First Amendment rights, keeping the plaintiffs in the case, People for the Ethical Treatment of Animals and the Animal Legal Defense Fund, from conducting investigations when they have evidence that state facilities are engaged in animal cruelty. It has stopped all Plaintiffs from relying on investigators and whistleblowers' statements in their advocacy. On top of that, the law interferes with your First Amendment freedom to petition – to make a complaint to your government without fear of punishment – and is so vague that no one, not even a court, could understand its scope.
Under the law, organizations and journalists who conduct undercover investigations, and individuals who expose improper or criminal conduct by North Carolina employers, are susceptible to suit and punitive damages if they make such evidence available to the public or the press. This could include information about abuse at nursing homes and daycare centers, information about improper treatment of workers or animals at factory farms, and more.
Public Justice has successfully fought so-called "ag-gag" in Idaho and Wyoming, where the laws in question sought to curb investigations of agricultural facilities, or focused on data with environmental implications. North Carolina's law is written so broadly that it would ban undercover investigations of all private entities. As Food Project Senior Attorney David Muraskin told Civil Eats, "in many ways, the North Carolina notion is much scarier, because in an effort to hide their objectives, they've made it so encompassing that it really prevents any kind of whistleblowing about federal, state, or private industry."
Let there be no doubt: while this law is an attack on whistleblowers across North Carolina industries, it was passed at the behest of Big Ag, demonstrating the ways in which states are willing to sacrifice individuals' rights to these powerful corporate interests. North Carolina is one of the largest pork producers in the country, with 9 million hogs, primarily concentrated in factory-style facilities. Those hogs create an immense amount of waste, which then pollutes surrounding streams and wells and contaminates the air to the point of generating disease. During hurricanes – most recently during last year's Hurricane Florence – lagoons containing hog waste overflow and swamp nearby houses in excrement.
Residents of areas surrounding the facilities have long engaged in community science and advocacy to raise awareness of the health and environmental consequences of North Carolina's hog industry, knowing that transparency concerning its practices as well as accountability for its negative impacts are the only ways to curb the drive to put profit over people. Whistleblowing is one of the few tools that has been truly effective in exposing bad practices and demanding accountability. By creating another barrier for advocacy organizations to shed light on how these corporations operate, North Carolina's lawmakers are allowing the industry to continue to prioritize shareholder wealth at the expense of North Carolina– while trampling on First Amendment rights.
The Plaintiffs group consists of People for the Ethical Treatment of Animals, Center for Food Safety, the Animal Legal Defense Fund, Farm Sanctuary, Food & Water Watch, Government Accountability Project, Farm Forward, and the American Society for the Prevention of Cruelty to Animals.