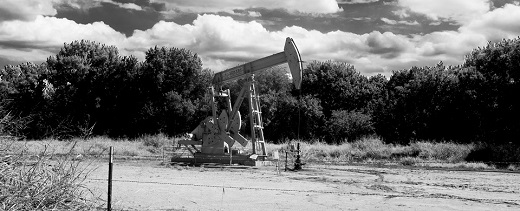 Public Justice Files Suit to Curb Fracking-Related Seismic Activity in Oklahoma
Public Justice, working on behalf of Sierra Club, filed a federal lawsuit today against three energy companies engaged in hydraulic fracturing ("fracking") in Oklahoma, alleging that production waste from fracking and oil production have contributed to an alarming increase in earthquake activity in the state.
The suit against New Dominion, Chesapeake Operating and Devon Energy Production Company, demands the companies, as a first step, "reduce, immediately and substantially, the amounts of production waste they are injecting into the ground."
In 2014, seismologists reported more than 5,000 earthquakes in Oklahoma. In 2015, the state experienced 907 quakes of magnitude 3.0 or greater. "The earthquakes are continuing in 2016," the suit filed today states, noting that "Oklahoma City residents were awakened on January 1 with a 4.1 magnitude earthquake. Six days later, 4.3 and 4.8 magnitude earthquakes occurred back-to-back. [The state] has had 131 earthquakes from January 1 through 16, 2016, ranging from 2.01 to 4.8."
A 5.1 magnitude earthquake struck northwest Oklahoma just this past Saturday.
"The science laid out in our case is clear," said Paul Bland, executive director of Public Justice. "Oklahoma may be on the verge of experiencing a strong and potentially catastrophic earthquake. All evidence points to alarming seismic activity in and around fracking operations, and that activity is becoming more frequent and more severe. This lawsuit, which we filed after the three companies named in our suit refused to take steps of their own, is an action brought by residents of Oklahoma in an attempt to protect their property, their communities and their lives."
In addition to requesting a substantial reduction in production waste injection, the suit seeks an order requiring the companies to reinforce vulnerable structures which could be impacted by large magnitude earthquakes. It also asks the court to require the establishment of an independent earthquake monitoring and prediction center.
In addition to counsel from Public Justice, Sierra Club is also represented by Robin L. Greenwald and Curt D. Marshall of Weitz & Luxenberg PC; Scott Poynter of Poynter Law Group; and local counsel William B. Federman.
Image via Public Herald on Flickr.