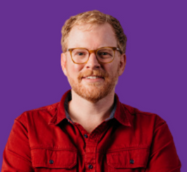 Education
University of California, Irvine School of Law
Brian Hardingham
Senior Attorney
Brian Hardingham is a Senior Attorney with the Debtors' Prison Project. He is based in the Oakland, California office of Public Justice. Before joining Public Justice, Brian clerked for Judge Jane Stranch on the Sixth Circuit Court of Appeals and Judge Cormac Carney in the Central District of California. Brian also spent a year and a half doing pretrial and trial work on drug and medical device multidistrict litigation cases as an associate at Weitz & Luxenberg P.C. in New York.
Brian was a member of the inaugural class at University of California, Irvine School of Law, and received his J.D. in 2012. As a student, he interned at the ACLU's Criminal Law Reform Project and the ACLU of Southern California, was an active member of his school's Environmental Law Clinic, and worked as a summer associate at Emery Celli Brinckerhoff & Abady LLP, a New York firm that focuses on civil rights litigation. In his third year of law school, Brian was a member of UC Irvine's international human rights clinic, where he helped to prepare Professor Paul Hoffman for oral argument in Kiobel v. Royal Dutch Petroleum—a case concerning corporate liability under the Alien Tort Statute—before the U.S. Supreme Court.
Before attending law school, Brian was a senior investigator at New York City's Civilian Complaint Review Board and a field organizer for Barack Obama's 2008 presidential campaign.