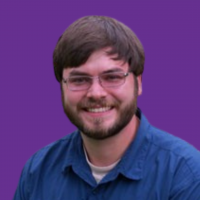 Education
University of Oregon School of Law
Dan Snyder
Director, Environmental Enforcement Project
Dan is director of the Environmental Enforcement Project. Previously, he served as the senior attorney.
Dan graduated from the University of Oregon School of Law in 2010, Order of the Coif, and has been practicing public interest environmental law ever since. He enforces our nation's environmental laws against polluters, representing the interests of individuals, local grassroots organizations, and national non-profits. His practice involves actions under the Clean Water Act, the Clean Air Act, the Resource Conservation and Recovery Act, the Endangered Species Act, the Comprehensive Response, Compensation, and Liability Act, and the Emergency Planning and Community Right-to-Know Act. Dan is also an experienced public records attorney, litigating Freedom of Information Act lawsuits across the country.
When not in the office, Dan enjoys a round of disc golf, a day on the water, or watching his beloved Oregon Ducks. He and his wife, Kirsten, are the proud parents of three kids.