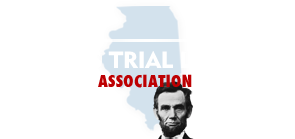 Illinois Trial Lawyers Association (ITLA)
Martin Harnett was severely disabled at birth due to medical negligence and lived his short life as a quadriplegic. Thanks to the settlement awarded through the Harnett's medical malpractice lawsuit, the family was able to buy a home that was fully accessible for Martin, providing him some comfort before he died in 2010 at the age of 14.
"There are some people who think that settling a medical malpractice lawsuit or receiving a jury award is comparable to winning the lottery," said Martin's mother, Donna Harnett. "They obviously have no concept of the suffering my son went through."
The Illinois Trial Lawyers Association (ITLA) fights to ensure victims of wrongdoing — victims like Martin — achieve justice by supporting its members through education and advocacy projects. ITLA has over 2,000 members who fight everyday to keep the civil justice system intact and hold wrongdoers accountable.
The association provides a variety of resources to Illinois trial lawyers practicing in the field of personal injury law, workers' compensation, civil litigation and general torts.  ITLA also offers continuing education programs including seminars and its annual convention, and serves as a clearinghouse for expert testimony and briefs, and coordinates a legislative information service that keeps members up to date on bills filed during the legislative session.
To recognize exceptional trial lawyers, ITLA presents the Prestigious Leonard M. Ring Lifetime Achievement Award annually to someone who has devoted a substantial part of their life and their practice to ITLA, and who embodies the work ethic and commitment to ITLA that Leonard Ring showed.