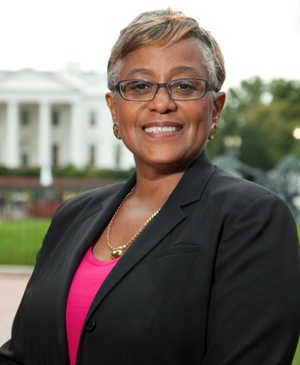 Sandra Robinson
Executive Committee Member
"In this business, you've really got to be able to listen," says Washington D.C. attorney Sandra Robinson. "Not just to identify what the issues are in a legal case, but to help comfort people in pain."
Sandra is well regarded for her warmth and empathy by her clients, as well as by her colleagues. "She's got heart," Jack Olender said of his former colleague. "She falls in love with the little children that she represents."
Over the years, Sandra has won or settled numerous trial malpractice cases, including more than $20 million in jury awards on behalf of victims of malpractice in a single year.
Sandra, who started her career as a psychology counselor, has found that her background has helped her immensely in working with clients who are undergoing incredibly difficult circumstances.
All these qualities make her a natural leader. In addition to being a board member and past president of Public Justice, she has also been a president of the Civil Justice Foundation, the Women's Bar Association Foundation, and the Trial Lawyers Association of Metropolitan Washington, D.C.  She is also a past member of the Board of Governors of the American Association for Justice (AAJ).
Among her many accolades, Sandra has received the American Association for Justice Women's Caucus Annual Marie Lambert Award for leadership and mentoring of women lawyers, the Presidential Award of the National Bar Association, the Charlotte E. Ray Award of the Greater Washington Area Chapter, Women's Division, of the NBA, and was elected Trial Lawyer of the Year by the Trial Lawyers Association, D.C.
For Sandra, the practice of law comes down to the people she represents. One of the things she values most about her Public Justice membership is the ability to extend her reach beyond her own practice to help even more people.
"Clients come in whose homes have been devastated, whose land that they've had in their families for years and years has been devastated,' she says. "You listen to the clients who come in who have been discriminated against, and who have been helped by our cases."
"We help people. On many boards you sit there and get reports and listen but here, you know that you're connecting with people and you're making a difference in people's lives."