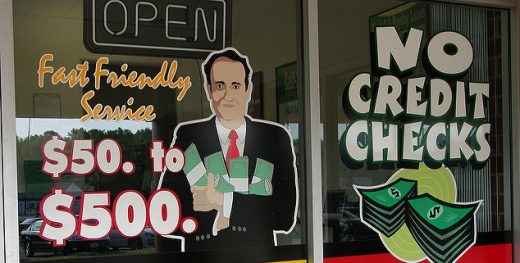 Tell CFPB And Director Kathy Kraninger: #StopTheDebtTrap
The Consumer Financial Protection Bureau, under new director Kathy Kraninger, is trying to rescind protections for low-income and financially insecure Americans against predatory lenders. The CFPB proposed a rollback of rules, which force payday lenders to ensure all borrowers can realistically meet the terms of a loan before receiving the loan, set to go into place August 2019. Payday lending is an industry that preys on poor people by misleading them about the terms of  a loan so that their debt can balloon into thousands of dollars. Without these protections, consumers will lose an important form of defense against predatory lenders.
The CFPB has opened a three month comment period on this issue. Tell the CFPB and Kathy Kraninger that Americans, and not companies, deserve to be protected. You can make a comment online, via email, or through postal mail. Make sure you reference Docket No. CFPB-2019-0006 or RIN 3170-AA80.
Comment Intake, Bureau of Consumer Financial Protection
1700 G Street NW
Washington, DC 20552