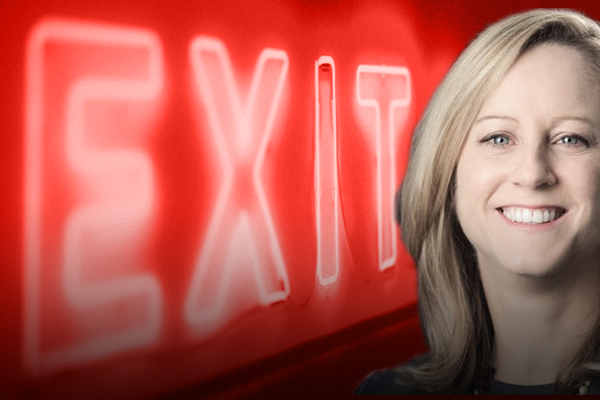 Firing Kathy Kraninger Must Be Part of President-Elect Biden's Economic Agenda
By Paul Bland
Executive Director
It is no accident that many of President-Elect Biden's first personnel announcements have been key appointments aimed at strengthening the country's economy. Biden is sending a clear message that important "pocket book issues" will be a central part of his White House agenda. Steering the economy through the COVID pandemic, record unemployment and a long and grueling winter of climbing infections, hospitalizations and death will not be easy. Having the right people in the right positions has rarely been more critical.
Though not officially part of the President's economic team, there is another key position that has an enormous impact on millions of Americans and their household budgets: Director of the Consumer Financial Protection Bureau (CFPB). If predatory lenders are free to rip off and cheat Americans without any effective check it will undermine our ability to climb out of this hole.
Four years ago, the CFPB was among the most effective agencies in Washington, taking steps both in enforcing consumer protection laws and in adopting regulations protecting consumers, aimed at making banks and other lenders operate in fairer and more honest ways. But the CFPB has become a shell of its former self under the direction of Kathy Kraninger and her predecessor, Mick Mulvaney. Restoring the CFPB and refocusing it on the central mission Congress intended cannot be done without a change in leadership. The President-Elect must swiftly remove Kraninger from her post and nominate a true consumer champion to take the reins of the CFPB.
In the first six years of the CFPB's existence, consumers could count on it to enforce the laws prohibiting lenders from cheating and scamming consumers.  In those first six years, the agency collected more than $12 billion from lenders who had cheated consumers, and returned most of this sum directly to ripped-off consumers. Since Kraninger took over in 2018, that number has fallen to $800 million – a dramatic drop that has an impact on consumers' bottom line. (And as Bloomberg notes, a sizable portion of what has been collected by Kraninger was the result of investigations originally launched by her predecessor, Richard Cordray.)
Kraninger has proven herself to be a great friend to the corporations she's tasked with overseeing, but she has utterly failed American consumers. Under her "leadership," the CFPB has been transformed into the Corporate Fraud Protection Bureau. Her unwillingness to take on predatory lenders and crooked corporations renders her completely unfit for the job she currently holds.
In addition to reinvigorating the agency's enforcement activities, President-Elect Biden should pick a CFPB Director who will engage in meaningful regulation. In 2017, after a Congressionally mandated study was completed, the agency took strong action against the use of forced arbitration clauses by lenders. Again and again, large banks, payday lenders and others had used these fine print contracts to make it impossible for consumers to go to court when they were cheated. The 2017 Congress overturned this regulation under the Congressional Review Act, however, freeing lenders back up to cheat their customers with impunity. While the agency cannot adopt a "substantially similar" regulation, it should swiftly move to take other actions to limit and sharply regulate the abuses of forced arbitration. The agency's own research, conducted under prior Director Richard Cordray, showed, forced arbitration suppresses claims — only an infinitesimal of cheated consumers ever bring cases against lenders. Locking consumers out of court has saved corporations countless billions while costing consumers real money. In today's economy, that's not just theoretical savings; it has a direct impact on Americans' lives.
As the pandemic-fueled economic crisis drags on, a growing number of consumers have been forced to turn to payday lenders. The problem is, people who turn to payday lenders nearly always turn out to be far worse off. When Rich Cordray was Director of the CFPB, the Bureau adopted an evidence-based regulation to prevent some of the worst abuses of payday lending. Unfortunately, under Kraninger, the agency repealed its earlier regulation, and instead pushed through a regulation that strongly favors the industry, and affirmatively encourages the growth of this predatory lending. Putting common sense limits on payday lending should not be a partisan issue (even though payday lenders make huge campaign contributions, mostly to Republicans). On Election Day 2020, the voters of Nebraska (who voted overwhelmingly for Kraninger's boss, Donald Trump) passed a ballot initiative capping interest rates charged by payday lenders. Their vote follows a similar successful law approved by the residents of South Dakota in 2016 (when those same voters also voted overwhelmingly for Republican candidates, including President Trump).
Despite clear evidence that protecting consumers enjoys broad, bipartisan support among the electorate, Kraninger, Mulvaney and Trump forged ahead with a sweeping and vicious anti-consumer agenda that immunized lenders and left working people out in the cold. Even when she has taken action, Kraninger has mostly gone after small lenders that are unable to pay even the meek fines she has leveraged against them, meaning she can hardly be considered a deterrent to, or worry for, larger companies that have been given free rein to rip off consumers without any meaningful consequences.
All of this points to one obvious conclusion: The CFPB cannot right its course without new leadership. Firing Kathy Kraninger should be a priority for President-Elect Biden.
Even a new, consumer-friendly Director will have his or her work cut out for them. The new Director will have to overcome a powerful industry which wields enormous political influence, and will have to be especially vigilant – and determined – in developing new policies to curb the worst of these behaviors. It won't be easy, but it can be done. Consumer groups like Public Justice stand ready – and eagerly willing – to work with new leadership at the agency and help rebuild the CFPB into the effective, dependable government agency it once was.
Those who have suffered most during the current economic crisis will benefit most from strong new leadership at the CFPB. It is imperative that President-Elect Biden choose a Director who believes in the agency's mission and the working men and women it was meant to protect. Turning the page on Kraninger's tenure, which has been spent dismantling the agency and dismissing wrong-doing, is a critical part of steering our economy and putting our government back on the side of the people.