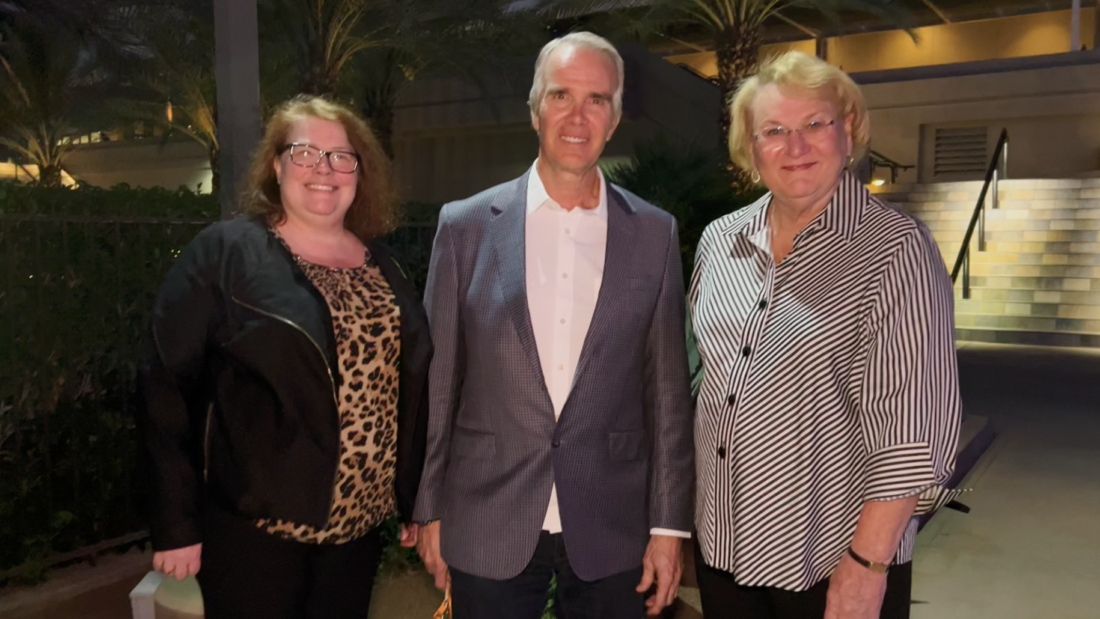 Public Justice stands as a strong LGBTQ ally
By Karen Ocamb, Director of Media Relations for Public Justice
As the anxious eyes of the world transfix on the Russian invasion of Ukraine, the vision of the international LGBTQ community is blurred by tears and fears of the fate that awaits them should Vladimir Putin prevail. The Unites States has alerted the United Nation about credible information indicating the Russian military has a list of targets that include "vulnerable populations such as religious and ethnic minorities and LGBTQI+ persons," according to a letter the Washington Post obtained. After all, the world has been standing by as Chechnya tries to exterminate its gay people.
And yet, there is hope. Out Democratic Rep. David Cicilline, chair of the Congressional LGBTQ+ Equality Caucus who also serves on the House Foreign Affairs Committee, told Newsweek that Ukraine has been promoting pro-LGBTQ positions to make the country more acceptable as it applies for NATO membership.
Ironically, in the U.S., LGBTQ concerns only pop up upon occasion when ludicrous proposals such as Florida's "Don't Say Gay" bill is taken seriously, unlike the ongoing epidemic of the murder of Black trans women. The Equality Act is on life-support, even though Gallup recently reported that adults who self-identify as lesbian, gay, bisexual, transgender or just not heterosexual has jumped to a new high of 7.1 percent, with about 21 percent of Gen Z (born between 1997 and 2003) identifying as LGBT. Gallup also reported that 57 percent of LGBT adults say they are bisexual, which translates into 4.0 percent of all adults in America.
But while national visibility and leadership is incredibly critical, much important work is still being done on the ground by state and local LGBTQ officials, activists and advocate allies, such as the staff and members of Public Justice. On Feb. 14, Valentine's Night at the JW Marriott Desert Springs Resort &  Spa where the American Association for Justice (AAJ) was holding its Winter Convention and Public Justice held its Winter board meeting, Public Justice Board President Dan Bryson met with Amy Heins, Chair of AAJ's LGBT Caucus and transgender Palm Springs Mayor Lisa Middleton, who made history when she was elected to the Palm Springs City Council and then elected Mayor of the resort city, only the third trans mayor in U.S. history. (This is an edited version of a longer interview than in the video.)
"It's an honor for me to have an opportunity to be with attorneys that are out there seeking justice and representing individuals that need a representative, someone to stand up for them," said Middleton before welcoming AAJ and Public Justice to the Coachella Valley. "In so many states, those of us who are members of the transgender community are facing discriminatory laws. We are facing an inability to access healthcare in a way that is consistent with what we need and what any other individual who is attempting to access healthcare would receive. We know of the number of individuals in our community who have suffered from violence. But it is not simply just the transgender community. Throughout the LGBTQ community, we are finding instances of discrimination, of violence, people who have lost lives, lost hope. Yet at the same time, while there are reasons to worry, there are also good reasons to hope in the attorneys who are standing up for individuals are one of those good reasons for hope."
Bryson shared his experience as an LGBTQ ally. "My home state is North Carolina and I was absolutely repulsed and repelled by some of the discrimination that our politicians enacted in House Bill 2 against the transgender community. It was the most hateful, repulsive thing I've ever seen in my life as a lifelong North Carolina," Bryson said. "Luckily, there was some good that came from it because our Republican governor — who doubled down on that bill — lost. We were able to elect a Democratic governor, a Democratic attorney general and that bill was overturned. And so North Carolina is a much, much better state because the people of North Carolina — which is a great state, and we have great people, we just have some very bad politicians — who were able to come and get this bill overturned. It just still breaks my heart to think back about that hateful time when that bill was part of what was being proposed in North Carolina."
"Well, first, having Mayor Lisa — as you call her — here, is an honor. It's an honor. Having attorneys like Dan who do the work in the trials in the courtroom is amazing. I'm the chair of LGBT caucus here at AAJ and one of the things that I have been amazed with over and over and over again is exactly what you were just talking about — that people from all the different areas, the Women's Caucus, the Minority Caucus, people who aren't in a caucus, they just want to come and help — we get so much support from the entire community. That's what it's going to take to turn the tide. We can do everything we can do in the trials, and there's amazing things that happen. We can do everything we can do with fundraising, but we need people who are not of our community helping us defend our community. And that is one thing that has been amazing about getting… Our caucus is only five years old. I've phrased it, 'We're in kindergarten.' We're brand new. The support we've been getting is phenomenal," said Heins.
"And one thing that we are hoping to do is, in the future, hopefully the very near future, is to start spreading out and doing some stuff beyond just, 'Okay, now we've established our caucus.' Now what can we do to help Public Justice? What can we do to help other attorneys who are actually doing the work in the trial, in the courtrooms?" And helping people get elected. "If we don't have people in those seats in Congress, if we don't have people in those seats in their towns then things aren't ever going to change."
Middleton has already impacted change. "I have three more years to be on the Palm Springs City Council, and I'm truly looking forward to that time. I also have the good fortune to have been appointed by the governor to represent California public employers on the CalPERS Board of Administration," she said. "CalPERS is responsible for over 500 billion dollars in investments, but we're also responsible for a million and a half individuals who get their healthcare through the CalPERS system. CalPERS became one of the first organizations in the country to extend to members of the LGBTQ community full equal protection and in coverage when it comes to infertility. We just did that within the last year. We were working very hard to have not only coverage for transgender healthcare, but to ensure that we have a robust and effective network of physicians who are culturally competent and trained to deliver that care. I'm incredibly fortunate to live in Palm Springs and to live in California. We are taking the values and the systems that we have here and finding allies across the country, and we are going to win."
"I think we do have to become culturally aware," Bryson added. "I know Public Justice and we think we're a very progressive organization. We have almost 3,000 attorneys and law firms that are members of Public Justice. But we've hired a DEIA consultant — diversity, equity, inclusion, accessibility — to work with us on these issues. You have to be constantly vigilant, too, if you want diversity, equity, inclusion. If you're not constantly working at it, you're not going to make progress. And so we are very focused on the issue and I think we're making strides. But everyone has implicit biases. It's hard to work through those implicit biases that you have. But we're doing our best. We're not perfect at Public Justice, but we think that we understand the problem and we think that will make us much more effective advocates as we advocate for these issues across the country."
View the video on Public Justice's YouTube channel here.