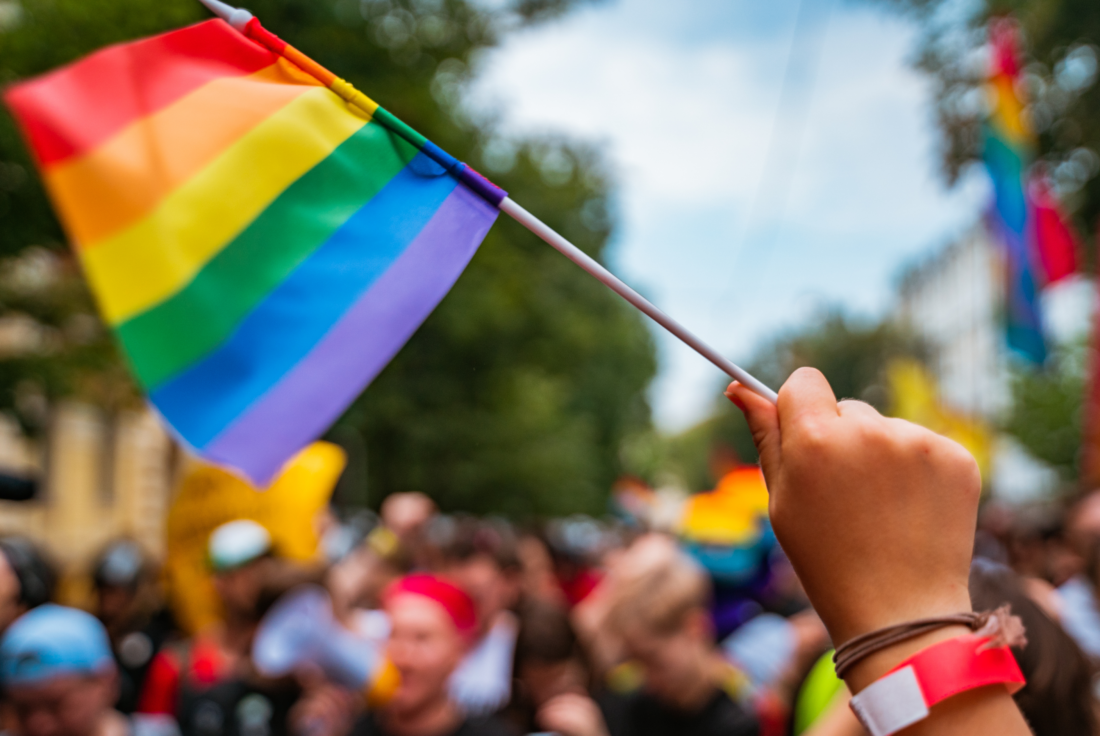 Public Justice Statement Celebrating Pride Month
Public Justice joins our friends, family, and allies across the Lesbian, Gay, Bisexual, Transgender, and Queer (LGBTQ+) community in commemorating Pride throughout the month of June. All of us at Public Justice join in celebrating, lifting up – and advocating for – the rights and dignity of the entire LGBTQ+ community. We are also reminded that, even as we celebrate the incredible progress made since the protests at the Stonewall Inn in 1969, liberty, justice and full equality for LGBTQ people is still cruelly elusive and requires us all to work together for inclusive and meaningful change.
As our friends at Lambda Legal have reminded us, "From #COVID19 ravaging the globe and disproportionately affecting people of color, police violence against Black people, rampant anti-Asian discrimination, and the countless attacks orchestrated by state legislatures against trans youth — people have been fighting to survive" over the past year.
Those challenges, combined with the alarming increase of anti-LGBTQ bills- 250 and counting –  introduced in state legislatures, have underscored the cruel and blatant discrimination the LGBTQ community faces. The result of such attacks is both very real and very deadly: At least 27 transgender and nonbinary people, mostly Black and Latinx transgender women, have been reported murdered since January.
There is much work yet to be done, which is why Public Justice supports passage and enforcement of the Equality Act, fights for the rights and safety of trans and non-binary students under Title IX, and vows to continue to protect the most vulnerable among our intersecting communities. As legal advocates, we insist upon a justice system that includes and protects our LGBTQ+ loved ones. As an organization committed to equality, we are proud to be deepening and growing our partnership with the community, and our coalition allies, to make that a reality.
No one should be treated as a second-class citizen in America. Ending the intertwined systems of homophobia, transphobia, and racism that LGBTQ+ people face every day must be an urgent priority for our country. That is what drives us to do what we do at Public Justice, each and every day.
As the late activist and pioneer Larry Kramer reminded us, "Silence = Death." And as the challenges of this past year have shown us, the work is not done and we must refuse to be silent ever again.