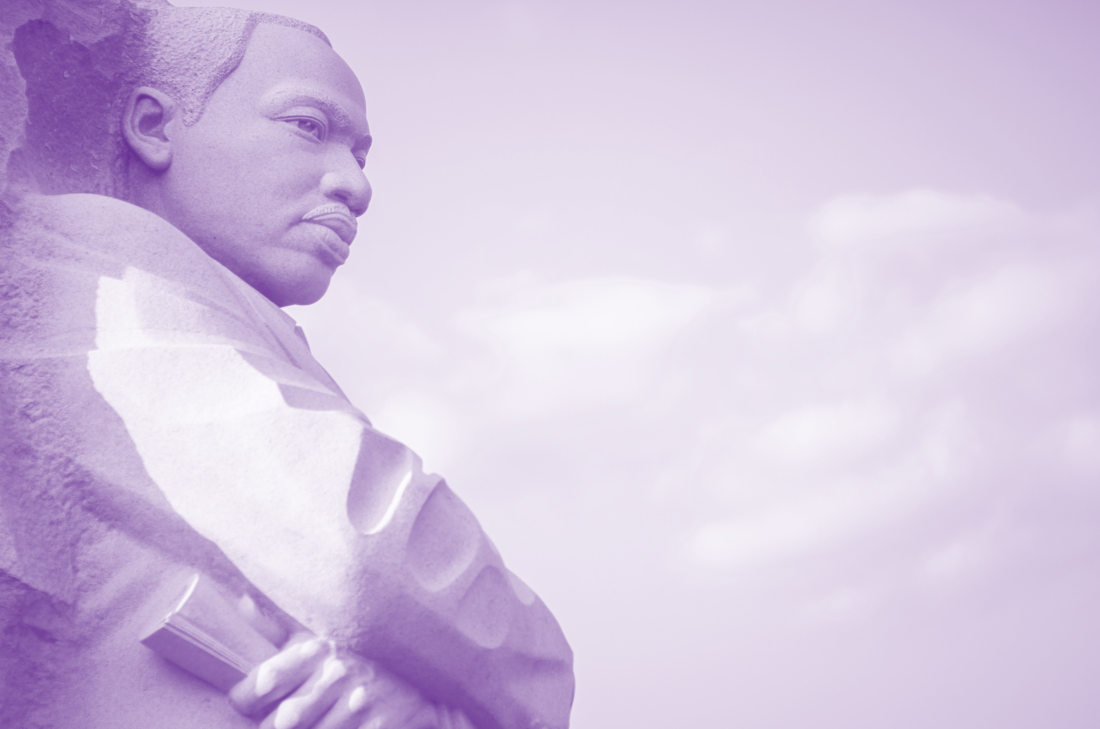 Public Justice Statement on Martin Luther King, Jr. Day
Today, all of us at Public Justice honor and reflect on the life and legacy of Dr. Martin Luther King, Jr.
Sixty-five years ago, Dr. King delivered a speech at the steps of the Lincoln Memorial in Washington, D.C. in front of 25,0000 civil rights activists on the fight for voting rights for African Americans: "The denial of this sacred right is a tragic betrayal of the highest mandates of our democratic tradition. And so our most urgent request to the president of the United States and every member of Congress is to give us the right to vote."
Sixty-five years later, Dr. King's message to our country's leaders has endured, bearing the weight of both his life's work and the legacy that has galvanized civil rights groups to extend his mission and continue their movement in demanding representation for every American.
With more than 500 anti-voting bills proposed in state legislatures around the country, of which 34 passed in the last year, the threat to millions of Americans' constitutional right to vote is greater than ever. Congress must pass the Freedom to Vote: John R. Lewis Act in order to restore the effectiveness of the Voting Rights Act.  Dr. King himself played a critical role in passing the Voting Rights Act in 1965, but it has been badly weakened by some deeply troubling U.S. Supreme Court decisions, and it needs to be reinvigorated.
This year, Dr. King's family has called for no federal celebration of Martin Luther King Jr. Day without passage of this critical voting rights legislation. In support of their wishes, Public Justice joins Dr. King's family, as well as our friends, allies, and advocates to uphold Dr. King's work in protecting voting rights by urging the Senate to pass legislation that will ensure everyone has a voice.
Call your senators today at (202) 224-3121, and urge them to pass the Freedom to Vote: John R. Lewis Act now. As Dr. King concluded in his speech 65 years ago: "The hour is late. The clock of destiny is ticking out. We must act now, before it is too late."