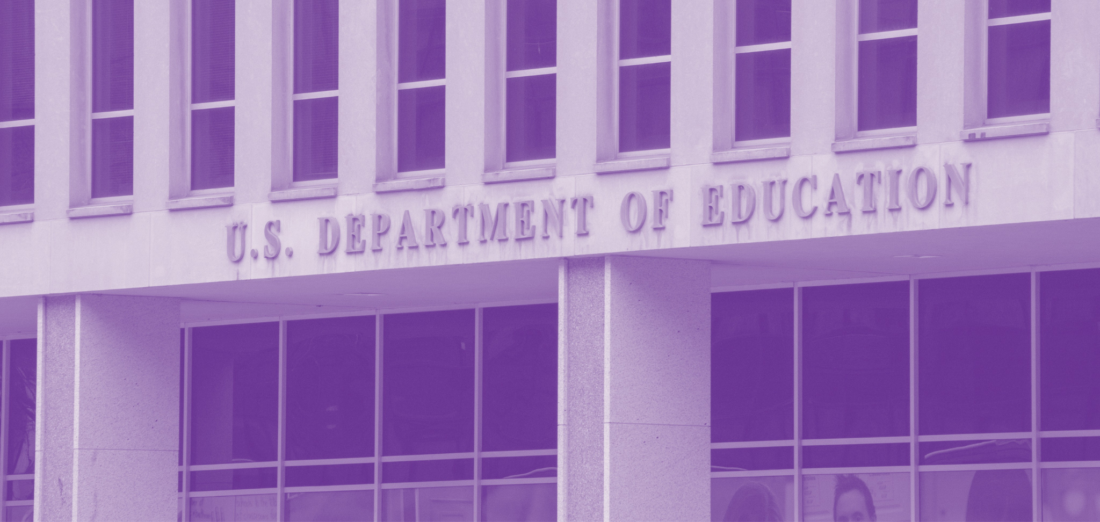 Public Justice's Statement in Response to the U.S. Department of Education's Proposed Title IX Regulations
We're pleased to see that the U.S. Department of Education has finally released its proposed Title IX regulations. If adopted after the coming notice and comment period, these regulations would undo the Trump administration's efforts to gut Title IX's protections for student survivors of sexual harassment, and would also expand much-needed protections to other victims of sex discrimination.
Students have waited long enough. These proposed regulations would require schools to protect and support students who have experienced sexual violence, rather than punishing or ignoring them. They would also codify safeguards for pregnant and parenting students and students who experience anti-LGBTQI+ discrimination, who are currently facing a wave of vicious attacks from state lawmakers. By strengthening Title IX protections, the Department of Education will ensure that students of all ages and all genders will have greater access to the resources they need, as well as the option to turn to the federal government for help if their schools fail them.
On the 50th Anniversary of Title IX, we celebrate this long-awaited move toward progress. For years, Public Justice's Students' Civil Rights Project has used Title IX as a powerful tool to hold schools accountable when they fail their students. We're proud to represent our clients who are fighting for justice and change, including male survivors of serial sexual abuse at the Ohio State University and the parents of a high school student who died by suicide after he was viciously bullied for being gay.
With a stronger Title IX rule in place, every student, no matter who they are or where they go to school, will be safer and better protected. And when these rights are violated, we'll continue our work to ensure long-lasting change.