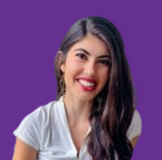 Anita Yandle
Access to Justice & Justice Catalyst Fellow
Anita N.H. Yandle (she/they) is the Justice Catalyst and Access to Justice Litigation Fellow at Public Justice. She litigates cases with access to justice concerns — such as Article III standing, arbitration provisions, and immunity — on behalf of human trafficking victims, undocumented immigrants, low-wage workers, people behind bars, and people who have been subjected to discrimination.
Prior to joining the legal profession, Anita was a civil rights lobbyist with the Washington State Association for Justice, advocating for police accountability; pregnant, disabled, and injured workers' rights; and access to justice.
During law school, Anita spent both summers at the United Nations, first researching environmental justice and Indigenous land rights at the Economic Commission for Latin America and the Caribbean and then working on appeals in genocide cases with the International Residual Mechanism for Criminal Tribunals. She also was a law clerk with the ACLU National Prison Project and the Council on American-Islamic Relations. In the Human Rights Clinic, Anita was a trial monitor and student attorney for the Clooney Foundation for Justice, for which she monitored and reported on the rights of political dissidents. She additionally spent a year working on death penalty defense in an externship and practicum, and worked as a research assistant with the African American Policy Forum, Columbia Justice Lab, and Human Rights Institute, among others. Finally, as a recipient of the Davis Polk Leadership Initiative Innovation Grant, she founded the law school's only in-house pro bono project to focus on abortion rights.
Anita received her B.A. from the University of Washington and her J.D. from Columbia Law School, where she was a James Kent and Harlan Fiske Stone Scholar, a recipient of the Certificate of Achievement in International and Comparative Law from the Parker School, and a teaching fellow to Professors Bernard E. Harcourt and Sarah A. Seo. She is on the board of Pro-Choice Washington and the endorsements committee of The Urbanist; and is a former board member of the Washington Bus; Feminist Progress PAC; and the CAIR Project, co-founding the subsequent organization, the Northwest Abortion Access Fund.
Anita is admitted to practice law in the District of Columbia.