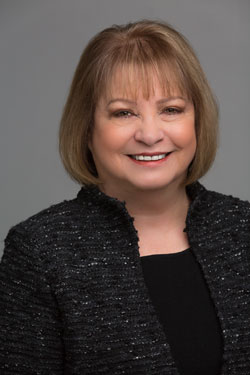 Mary Alice McLarty
Mary Alice McLarty is passionate about her clients, the civil justice system, and about being a trial lawyer. Known as "Mary Alice from Dallas" to friends and colleagues, she has been practicing law for almost 30 years, concentrating on catastrophic injury cases, including RSD and brain injuries.
"I have always believed in paying it forward and giving back," says Mary Alice. "Fighting to keep the courthouse doors open for everyone is so important. Together we can really have an impact on real people's lives."
As a strong advocate for Americans' legal rights, she fights for access to justice outside of the courtroom via her active participation in a number of groups. In addition to being a member of the Public Justice Foundation, she is the Immediate Past President of the American Association for Justice (AAJ), and has held several leadership roles within that organization.
Mary Alice is a leading authority on access to justice issues, and has appeared on national television and radio, as well as speaking in front of lawyers associations across the country. She has been interviewed several times by NPR and has been featured on the Terry Lowry nationally syndicated radio show "What's Up" And has also been published in CNN.com and in the Wall Street Journal.
Taking her fight for justice beyond the courtroom, Mary Alice uses her skills and energy to help people in crisis. After the tragedy of the 9-11 terrorist attacks, Mary Alice represented victims of the attacks through the pro bono program Trial Lawyers Care, Inc. and, in the aftermath of Hurricane Katrina, volunteered at the Dallas Convention center to help evacuees. She also has been giving Distracted Driving presentations to high school students around Dallas. While President of AAJ, she reactivated Trial Lawyers Care to encourage and feature the good works that trial lawyers do in their communities every day. She currently mentors law students at the University of North Texas in Dallas.
Mary Alice has been recognized many times for her commitment to her clients, her practice, and her community. She was the 1991 Recipient of the George Woods NAACP Civil Rights Award given in recognition of her pro bono work on a desegregation case. She is the recipient of AAJ's 2009 and 2010 Distinguished Service Award, the five-time recipient of the Wiedemann-Wysocki Citation of Excellence, and the recipient of the prestigious Louise Raggio Award, presented by the Dallas Women's Bar Association for her significant contribution toward the advancement of women in the legal profession. She was named one of the 100 most influential lawyers in America by the National Law Journal.