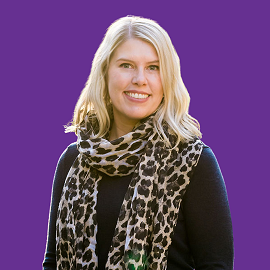 Megan Varvais
Communications Associate
Megan Varvais joined Public Justice as the Communications Associate in July 2022.
Prior to that, she served in Governor Gavin Newsom's administration as a science communications specialist. Before joining the governor's office, Megan spent nearly a decade advocating for consumers and workers, protecting online privacy, and fighting forced arbitration.
Her professional and volunteer experiences include graphic design, political and movement campaigns, regulatory and consumer law, nonprofit management, legislative matters, and a little bit of good trouble.
In the community, Megan has been a delegate to the California Democratic Party and served as the Communications Director for Wellstone Progressive Democrats of Sacramento. She currently sits on the boards of the South Land Park Neighborhood Association and the Consumers for Auto Reliability and Safety Foundation, where she focuses on local issues and consumer protections in the auto market, respectively. She is a first-generation college graduate and earned a bachelor's degree in Public Policy from Arizona State University, with a concentration in nonprofit leadership and management.