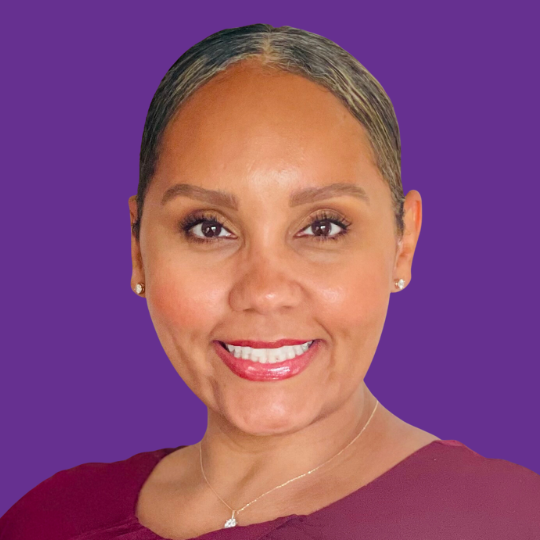 Michelle Mediavilla
Senior Human Resources Manager
Michelle Mediavilla serves as Public Justice's Senior Human Resources Manager. With 16 years of progressive human resource management experience, government and operations management experience, Michelle is a transformational leader focused on harnessing the power of an organizations most valuable asset, its people. Dedicated to creating cultures of trust, transparency, and inclusion, Michelle's goal is to deliver end-to-end experiences and ensure all team members have the tools and resources they need to thrive and achieve their objectives, personally and professionally.
Michelle began her human resources career with a charitable organization in Central Maryland dedicated to developing the full potential of every individual through programs that build healthy spirit, mind, and body for all. During her tenure, she gained skills and insight into the significance of communication, collaboration, and teamwork. Throughout her career, Michelle began to employ a human-centered approach to her human resource strategy, which emphasizes team member experience and the outcomes to improve those experiences by taking into account people's interests, motivations, needs, and emotions.
Between 2017 and 2022, Michelle worked for a government agency where she was responsible for providing strategic consult to executive leadership and oversight of all human resource functions that supported a workforce of 10K+. Some of the highlights of her time in government include; developing a growth & development model that enhanced the organization's succession planning strategy and maximized team member knowledge and productivity, leveraged data-driven insights to reconfigure the recruitment and onboarding process, increased HR's response time by developing a cross-functional team model, and developed an equitable performance management process leading to enhanced team member engagement, satisfaction, and retention.
Michelle identifies as Afro-Latina of Puerto Rican descent. Born in Brooklyn, New York, Michelle began her journey around the world as a military child at ten years old, where she was fascinated by the different cultures she encountered. Michelle believes that traveling around the world and experiencing all kinds of people was the catalyst for appreciating everyone for the individual value that they bring. She currently lives in Maryland with her wife and two daughters, where she enjoys hiking and cooking for her friends and family.
For the past three years, Michelle has worked with several organizations to integrate Equity, Inclusion, and Diversity into their HR practices, policies, and processes. With a strong understanding of the challenges and opportunities this area presents, Michelle believes establishing an equitable and inclusive HR function is a critical business initiative.