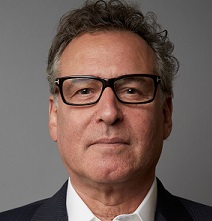 Mitchell Breit
Mitchell Breit, a New York City litigator with a specialty in product defect and pharmaceutical mass torts, and groundwater contamination class actions, comes by his practice honestly. Not only does he have family, including two brothers, who work as trial lawyers, he has also seen things from the other side.
"For eight-and-a-half years, I was doing defense work. I came to feel that I was not only better suited for [being a plaintiffs' attorney], but I like the idea of representing real people and wearing a white hat.
"I often felt that I had more empathy for the plaintiffs. I couldn't see myself doing 20 to 25 more years of grudgingly going into the office and not doing something for society," Breit said.
Since his defense days, Mitchell Breit has become a champion of consumer health, clean water, and of the environment in general. He has been involved in the early stages of many cases which went on to settlements benefitting large classes of individuals who had suffered substantial injuries, ranging from those whose drinking water was contaminated by improper storage of the gasoline additive MBTE, to victims of unintended acceleration in Toyota vehicles.
The victory Breit thinks best defines his career and the one in which he played the most seminal role, is In re: Bausch & Lomb, Inc. Contact Lens Solution Products Liability Litigation. Breit served on the executive committee in this multi-district litigation consolidating the claims of the many people who'd suffered serious eye damage as a result of using Bausch & Lomb's flagship contact lens solution.
"Bottles of ReNU with MoistureLoc were contaminated by the time they left the factory with Fusarium Keratitis, a fungus that literally burrows inside your eye. This was simply a result of lax oversight of factory safety practices," Breit said.
Users of contaminated ReNu with MoistureLoc suffered from eye irritation that in many led to severe pain, and at least 60 people plaintiffs required cornea replacement surgery in order to preserve their vision. Fusarium Keratitis can also lead to blindness if not treated quickly, Breit said.
Bausch & Lomb ultimately paid over $250 million to settle over 600 claims in this MDL, according to the New York Times.
More than any single overarching goal, Breit is inspired in his work by the opportunity to work collaboratively in helping people, which stands in stark contrast to working long hours alone representing defendants.
"Working together, having fun, with a single goal we share, and doing good things for people – it's exciting," he said.