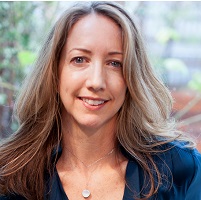 Monique Olivier
Monique Olivier was first drawn to a life of service because of her parents. As the daughter of the town doctor in Dartmouth, Massachusetts, she grew up with a strong sense of community and desire to have a positive impact on the people around her. After college, she spent a year volunteering with the Jesuit Volunteer Corps, where she was placed with a social justice nonprofit, the Prisoners' Rights Union, that provided legal assistance for prisoners and their families. "After that experience, there was no going back for me," she says.
Since then Olivier has dedicated her career to social justice, fighting for meaningful equal opportunity for everyone regardless of gender, race or physical ability at Duckworth Peters Lebowitz Olivier LLP. Employment discrimination cases are especially moving to her because she recognizes that so much of a person's identity is tied to their professional lives. "The idea of not having opportunities because of a characteristic you can't change is one of the reasons I've focused on that part of my practice," she says.
In a series of civil rights cases, Olivier represented groups of female student athletes at the University of California at Davis who were deprived of opportunities to participate in intercollegiate athletics at both the club and varsity levels in violation of Title IX. The cases were sparked when UC Davis cut the women's wrestling program and forced the women to wrestle off against men to maintain their varsity status and all the benefits – like scholarships and tutoring – that came with it.
The litigation led to sweeping injunctive relief which included a commitment from UC Davis to increase athletic opportunities for female students and the contribution to a fund for the development of club sports. UC Davis has since worked to improve disparities between gender athletic participation ratios and added two varsity teams. "Title IX litigation in particular has been important to me as a way to advance the rights of women before they get into the workplace," Olivier says.
This case, like many of the others Olivier works on, demonstrates the power of litigation to enact change. Throughout her career she's been able to bring justice to those who've been wronged by discrimination, resulting in positive substantial changes in the lives of her clients and the places that discriminated against them. For Olivier, litigation is a way to provide compensation for her clients and to ensure that those same kinds of discrimination won't happen again.
Beyond her discrimination work, Olivier also dedicates herself to consumer protection litigation. In one class action suit, she represented consumers nationwide who had been tricked into a predatory refund anticipation loan. Tax-preparers and banks duped consumers into getting high-interest loans and would seize their customer's payments the following year to pay off the loan debts. The "refunds" were not actually refunds – instead, they trapped consumers in a cycle of debt.
After obtaining an important appellate victory finding that the plaintiffs' claims were not preempted by federal banking laws, the parties entered into a settlement providing compensation to the over 40,000 consumers who had been harmed by the practice, and a change in the notice requirements for tax-related loan products.
Olivier's focus is on ensuring that everyone is treated fairly regardless of their circumstances. As an attorney, she helps her clients access a justice system that is difficult to access without support and advocacy. Her work is incredibly important in changing both the lives of people who have been discriminated against, and the policies that allow discrimination to happen. "I'd like to be able to look back and know that I've been able to make a positive difference in my clients' lives," Olivier says.