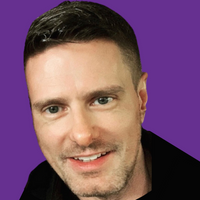 Steve Ralls
Vice President of External Affairs
Steve Ralls, Director of External Affairs, first joined Public Justice in April 2015 as the organization's Director of Communications. In his current role, Steve oversees Public Justice's communications, development, events and Board liaison teams, which are responsible for the organization's media, marketing, outreach & education and fundraising programs and campaigns as well as Board development and strategy.
Steve has secured prominent media coverage for Public Justice cases, including in NBC News, The New York Times, FOX News and more. He also coordinated a widely read op-ed in The Guardian newspaper, highlighting the deplorable working conditions in Mexican electronics factories, which was shared more than 83,000 times. He also spearheaded Public Justice's presence in DailyKos, HuffingtonPost and the Legal Examiner, providing prominent platforms for the organization's leadership to speak out about their work.
Prior to joining Public Justice, Steve was Communications Director for Immigration Equality, a legal aid and advocacy organization dedicated to securing equal access to immigration rights, including asylum and marital immigration benefits, for LGBT immigrants and their families. He also worked for nearly a decade with Servicemembers Legal Defense Network, where he spearheaded communications for the successful campaign to repeal the military's "Don't Ask, Don't Tell" ban on lesbian and gay service members. He has also been a communications and marketing consultant for The National LGBT Bar Association.
Steve's work has included national media coverage in the nation's leading print, online, television and radio news outlets. He has placed media stories in, and been quoted by, The Washington Post, New York Times, San Francisco Chronicle, Los Angeles Times, Politico, Associated Press, National Public Radio, CBS News, CNN and numerous other outlets. He has also placed dozens of op-eds and editorials and has coordinated coverage of impact litigation cases, and diverse legal issues, on national newsmagazines, including 20/20, Nightline and a groundbreaking 60 Minutes report on openly gay troops serving in the war zone.