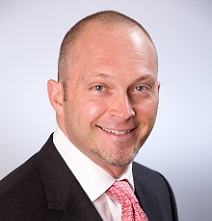 Tim Bailey
Though Tim Bailey comes from generations of coal miners, he didn't go to law school thinking he'd spend his career fighting for miners who've been harmed on the job. While working for a defense firm early in his career, Bailey was asked to do leg work on a wrongful death case involving an aluminum plant. Doing so required crossing a picket line of striking workers. Unions had helped generations of Bailey's family work in safer mines and lead better lives, meaning this was a moment that forced him to ask himself who he really was.
"It shook me," he said of crossing the picket line. "I had never really connected the dots before then."
Since, Bailey has been a leader in protecting coal miners and other industrial workers in West Virginia through the courts. He has been involved in some of the most high-profile civil actions on behalf of injured workers and the families of those killed as a result of coal company actions. Victims he's represented include the families of two of the 29 miners killed in the 2010 Upper Big Branch mine explosion. His clients reached a confidential settlement with the company that bought Massey Energy, the operator of the Upper Big Branch mine, in 2012.
The trial of the former CEO of Massey, Don Blankenship, for conspiring to violate mine safety standards, impeding federal mine safety inspections, and lying to the Securities and Exchange Commission about safety practices at Upper Big Branch, began last week. Bailey said that even given the civil justice in the form of settlements, West Virginians would see those who had such flagrant disregard for worker safety at Upper Big Branch actually going to prison as a huge cultural shift.
"Blankenship was the highest paid chief executive in the industry, despite not leading the biggest coal company," Bailey said. "A conviction would show that no matter how much money or power you have, you are not above the law, and that accountability for the safety of workers needs to come at the highest level."
Blankenship's dismissal of regulations meant to protect miners from disaster on the job is not only a symptom of his personal conspiracy theorizing, but emblematic of Big Coal's feeling that the regulatory system's punishments were trivial enough to ignore in the pursuit of profit, Bailey explained.
"This is part of why the civil justice system is so important," he said. "If an employer exposes you to unsafe worker conditions, if they kill someone or maim someone, it should actually cost them something."
At the moment, Bailey is involved in a series of groundbreaking cases related to a form of black lung disease that's making a stunning comeback in Appalachia. Coal companies changed how they mine in recent decades, but did not change how the ventilated their mines in a way that was obviously needed to complement that change, according to Bailey. As a result, Bailey's clients not only suffer from pneumoconiosis, but have the disease at a strikingly young age, he said.
Bailey is motivated each day by getting to represent "good, honest, hardworking families" who face something horrible.
"Sometimes it's a matter of whether or not a kid will get to go to college. The impact of an injury on a blue collar worker is unbelievable," he said.
At the end of his career, he'd like to be remembered as "the guy who, when nobody would help them… he put people back on their feet."