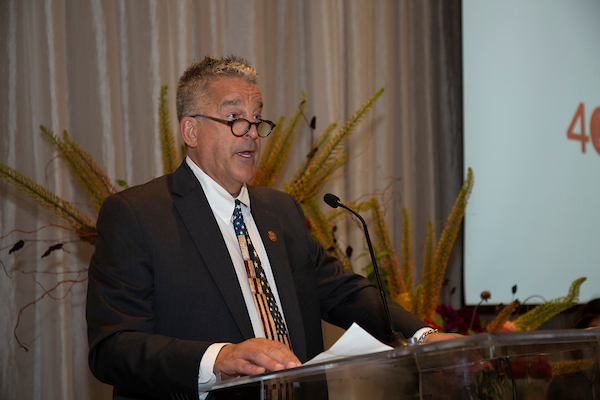 New Public Justice President Tom Sobol tilts at windmills and settles for billions
By Karen Ocamb, Director of Media Relations
Tom Sobol's favorite part of the 7,359-word article "Greed on Trial" in the June 2004 issue of The Atlantic is being compared to singer Bruce Springsteen.
"My favorite moment during last winter's $1.3 billion Massachusetts tobacco-fee trial came near the end, when Ronald Kehoe, an avuncular, white-haired assistant attorney general, was questioning the state's star witness, Thomas Sobol. Sobol was describing how his former law firm, Brown Rudnick Berlack & Israels, prepared in 1995 to sue Big Tobacco on behalf of the Commonwealth," Alex Beam wrote.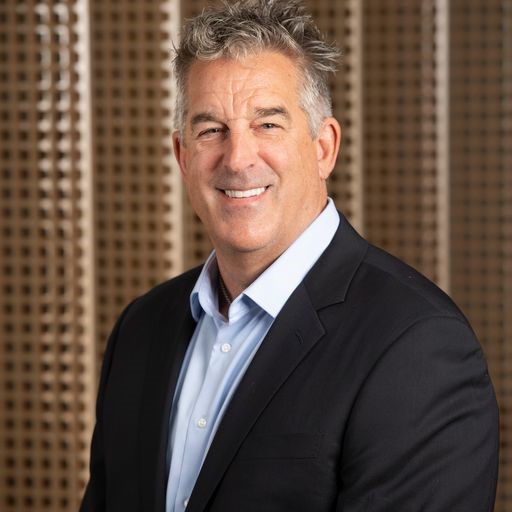 "Did Brown Rudnick view the anti-tobacco lawsuit, which would later pay out the largest legal fee in the Commonwealth's history, as pro bono work? I asked Sobol that question over hot chocolate at Johnny's Luncheonette, in Newton, Massachusetts," Beam reported. "Both on and off the stand the forty-six-year-old Sobol cuts a bold figure, closely resembling Bruce Springsteen before the Boss started showing his age. Sobol, the reporter asserted, "has star quality."
The intricate, complicated and fascinating story about the legal wrangling over attorneys fees following the landmark longshot 1998 victory over Big Tobacco posits Tom Sobol as a hero, "the One Just Man in the eyes of the state's lawyers" grounded in ethics. He was "the dream witness for the state. He had led all the private attorneys in the Massachusetts case, yet after the $775 million arbitration award—and he fared quite well in the division of the spoils—he had parted company with Brown Rudnick on the fee issue. His first significant disagreement with the firm came over allocation of its $178 million. Sobol had been hoping to use a portion of the money to endow public-interest work by the firm. Ultimately, that didn't happen. Worse yet, to his shock, Brown Rudnick awarded no bonuses to the associates, contract lawyers, and paralegals who had been part of his team and had been paid as little as $10 an hour," wrote Beam.
No "greed is good" aficionado, Sobol actually asked the court to determine whether Brown Rudnick's claim violated a rule of professional conduct that "bars a lawyer from charging or collecting a clearly excessive fee," Beam reported. "Here was the real problem looming for Brown Rudnick: in the bloodless world of corporate law, Sobol was an unabashed crusader who exuded passion for his adopted causes" through his work as a public-interest lawyer.
Eighteen years later, now a Partner & Executive Committee Member at Hagens Berman Sobol Shapiro LLP, the lead negotiator in court-approved settlements totaling more than $2 billion, with recent successes totaling $649.75 million in direct purchaser class settlements and named by LawDragon last February as one of the 500 Leading Lawyers in America — Tom Sobol is now Board President of Public Justice, a national nonprofit legal advocacy organization.
Though known for a mischievous, wry sense of humor, Sobol is decidedly not fooling around when it comes to his new responsibilities.
To meet these challenges, what is Public Justice's work? We are strategic and proactive. We are focused on changing inequitable institutions and systems, and we are driven through structured managed resource programs capable of delivering the change we seek to deliver the mission of Public Justice.
"Earlier this year, the board of Public Justice voted approval of a strategic direction document. I see this strategic document as constitutional to this organization. And as president, it is my job to see that the board delivers on this promise," Sobol said at the organization's 40th Anniversary Gala last July. "At Public Justice, we see two interlocking problems that reinforce and perpetuate systems of oppression, exploitation, and inequality: predatory corporate power and ideologies of white supremacy. Together, these evils harm people and continue to warp and shape many of our laws and institutions. Some people deny that these systems ever existed or insist that they are historic relics. We believe that they are central drivers of injustice. To meet these challenges, what is Public Justice's work? We are strategic and proactive. We are focused on changing inequitable institutions and systems, and we are driven through structured managed resource programs capable of delivering the change we seek to deliver the mission of Public Justice."
Who is this Boss from Massachusetts?
Thomas Matthew Sobol was born January 6, 1958 in Framingham, Massachusetts to Maria Sobol and Tom Sobol, a schoolteacher in Boston. His father moved the family to Westchester County, New York, worked his way up to education administrator to Superintendent of Schools and eventually became Commissioner of Education for a dozen years under Governor Mario Cuomo.
"Both of my parents were quite liberal and active, but in different ways, in the sixties and seventies," Sobol says. His father initiated "a variety of fairly progressive educational proposals" as Commissioner while his mother was a street radical. "She was involved in quite a lot of protests," and though white, at times she was "involved quite heavily" with the Black Panthers. She eventually ran rehabilitation programs at the maximum-security Bedford Hills Correctional Facility for Women and became "quite close and friendly with many of their famous inmates."
"My father instilled in me a belief that hard work is in and of itself something of tremendous high value. My mother taught me that there isn't anybody who you can't find value in," Sobol says.
Sobol graduated from Clark University in Worcester in 1980 and from Boston University School of Law in 1983. He then worked for Allan Hale, chief judge of the Massachusetts Appeals Court, for a year before joining Brown, Rudnick, Freed, and Gesmer where he was chair of their pro bono program, on the hiring committee, and practiced criminal and white-collar defense and civil litigation, before departing in 2000.
In 1995, Massachusetts Attorney General Scott Harshbarger approached Sobol's law firm to join the state's lawsuit against the tobacco industry seeking compensation for smoking-related healthcare costs, estimated at $200 million a year. Minnesota, Mississippi and West Virginia had similar lawsuits but, according to case participant Laurence Tribe, professor of constitutional law at Harvard Law School, the Massachusetts lawsuit was the strongest.
"By the early 1990s, the United States tobacco industry had successfully fought off every litigation effort that was ever brought against it," blaming the smoker for their health issues, says Sobol. But The Cigarette Papers, released in 1994,"showed the absolutely outrageous misconduct by the tobacco industry going back into even the early 1950s where they knew that cigarettes were a drug delivery device." The "genius" behind the lawsuits was that the Attorney Generals represented states enforcing their laws against wrongdoing that had increased the burden of treating the Medicaid population who smoked cigarettes. Meanwhile, Food and Drug Administration director David Kessler announced that the FDA would regulate cigarettes "because they're drugs."
That "perfect storm" resulted in Sobol's firm representing five different states and participating in the historic $368 billion global settlement in 1997.
Since then, Sobol has focused heavily on pharmaceuticals, pharmaceutical pricing and pharmaceutical misbehavior. On March 23, 2023, he is going to trial before Judge Edward M. Chen in San Francisco in a case against Big Pharma giant Gilead, In re HIV Antitrust Litigation, which was initially brought by AIDS activist Peter Staley.
"We allege that Gilead has been able to jump from one patented product to another patented product to another patented product by putting products together in [Pharma packaging] and thereby prevent less expensive, equally effective generic HIV drugs from being on the market in any meaningful way," says Sobol. "And they've done that by, we allege, either paying off the competition by, for instance, befriending them, bringing them into a deal where they agree that they will not do licenses with anybody else, and therefore encourage that generic company to stand down on a patent challenge. Or they have done explicit agreements with some companies simply that they won't release a generic drug if they do another business deal with them on a similar product."
Sobol has three basic goals for his presidency at Public Justice: 1) seriously implementing the powerful strategic direction at all stages of the board and the staff; 2) get more board member involvement in actually delivering on the message of the organization; 3) improve upon and create an environment where everyone feels comfortable in their own skin, their own beliefs, their own way of living their life — that they can feel quite comfortable being a part of the organization no matter where they come from or what they think or how they feel about things.
And then there's tilting at windmills — taking seemingly unwinnable cases without necessarily seeking a profit or even winning.
"Look what Karla Gilbride achieved this year in her unanimous Supreme Court victory — that was tilting at a windmill. Who would've ever thought it would make sense to go to this Supreme Court on that [pro-employee] issue and have any level of success, right?" Sobol asks. "She and the rest of the team went for it and got it. Tilting at a windmill also means that you're pointing True North — you have a true objective, a socially conscious objective, which Karla had. Over the years, I've tilted at my own windmills and I've lost more than I've won. But sometimes I've won."
Join the movement – Become a Public Justice member today