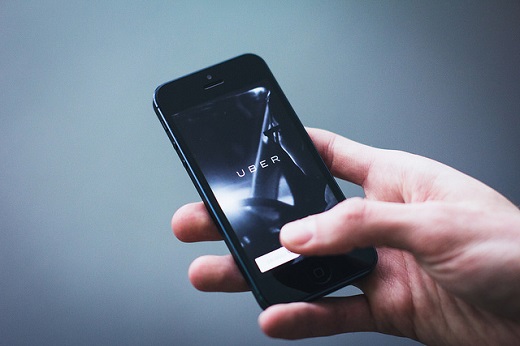 If Uber Wants to Take Away Its Customers' Rights, It Should Tell Them
By Paul Bland
Executive Director
It's bad enough that a ton of corporations require their customers and employees to submit all their legal claims to private arbitration, a secretive system that is rigged against the individual. But to compound the unfairness, a growing number of corporations are hiding their forced arbitration clauses to make them more and more obscure. As corporations become more secretive, and try harder to slip these by consumers so they won't notice, it makes it less and less likely that people will actually read and agree to them (or choose not to). Here at Public Justice, we are fighting back against this trend: we have repeatedly argued to courts around the country that arbitration clauses should be held to the same standards as other types of contract terms – people should never be bound by these clauses unless they agree to them.
Recently, in the case of Meyer v. Uber, federal judge Jed Rakoff, who is both nationally prominent and widely respected, held that Uber had failed to form an enforceable agreement to arbitrate with customers through its mobile app. Judge Rakoff looked at the two things that a corporation must do to form a contract – it must conspicuously disclose the contract term, and it must ensure that individuals unambiguously agree – and found that Uber had failed to do either of these things. This was a puzzling error by Uber, which has been able to meet this basic standard in its arbitration clauses with both customers and workers in a number of other parts of its business.
Now the case is on appeal to the U.S. Court of Appeals for the Second Circuit. Uber is essentially arguing (with support from the U.S. Chamber of Commerce) that the normal rules of contract do not apply to apps. Uber's position is that arbitration clauses don't need to be conspicuously disclosed in this setting, and that we can just assume that any customer who uses Uber has "agreed" to arbitrate even if they haven't taken any step to indicate that this is so. Public Justice filed an amicus brief in this case, explaining both (a) why Uber's position violates core principles of contract law, and (b) how arbitration clauses are not exempt from these basic rules of law. Even if courts have favored enforcement of arbitration agreements, they still insist that there BE an actual agreement.
Both of the basic legal rules – conspicuous disclosure and unambiguous agreement – are essential. If Uber wins that it need not conspicuously disclose information, that would open the door to arguments that even if an arbitration clause is hidden in ways that no (or almost no) consumers would ever find it, they're still enforceable. In other settings, we've already seen corporations try increasingly bizarre ways to slip arbitration clauses past people (e.g., one car manufacturer put an arbitration clause deep in the manual for a car, wrapped up in fake leather in the glove compartment, and argued that all consumers should be "deemed" to have read it), and it's crucial that courts draw the line against such adventurous mistreatment of consumers.
Similarly, courts should insist on an unambiguous signal from a consumer that they've agreed (like a signature on a contract, or clicking "yes, I agree" to terms and conditions). Uber's position is that if the consumer does the same thing they would have done if they'd never known about the terms and conditions (essentially inferring consent from silence by the consumer), that's enough. But assuming that people agree to something when they've never said so is dangerous and wrong. The silliness of reading consent into a consumer's silence was made clear in a famous episode of The Simpsons:
Homer Simpson talking to God: "Here's the deal: you freeze everything as it is, and I won't ask for anything more. If that is OK, please give me absolutely no sign."
[No response]
"O.k., deal. In gratitude, I present you this offering of cookies and milk. If you want me to eat them for you, please give me no sign."
[No response]
"This will be done."
(This scene was actually cited in Jude Boyce Martin's dissent in Seawright v. American General Financial Services, Inc. [6th Cir. 2007]).
The upshot, as we set out in our amicus brief, is that courts need to insist that corporations trying to impose arbitration on consumers at least follow basic rules of contract law.  Hiding arbitration clauses where no one will read them, and then assuming that consumers agreed if they just do nothing, is a recipe for enforcing a lot of fine print without any consent.
We are very grateful to the fantastic team of lawyers who wrote this amicus brief, spearheaded by Andrew Kaufman of Lieff Cabraser Heimann & Bernstein, along with Jonathan Selbin and Jason Lichtman also of Lieff Cabraser; and Jahan Sagafi, Nantiya Ruan, Paul Mollica, and Peter Romer-Friedman of Outten & Golden LLP.